Continue exploring the Canadian landscape in a new set of mini-courses. This time we will travel from East to West painting the Atlantic ocean coast of Nova Scotia, breathtaking views of Quebec, fantastic skies of Saskatchewan, and the beauty of the British Columbia coast.
Upgrade your skill level and widen up your artistic horizon!
Quebec is the fifth mini-course of the Canadian landscape set of courses. Quebec constitutes nearly one-sixth of Canada's total land area, Quebec is the largest of Canada's 10 provinces in area and is second only to Ontario in population. You will explore landscapes through the beauty of Quebec's lakes, National parks and the ocean coast of this incredible province.
Reimagine your home with Canadian landscape in watercolour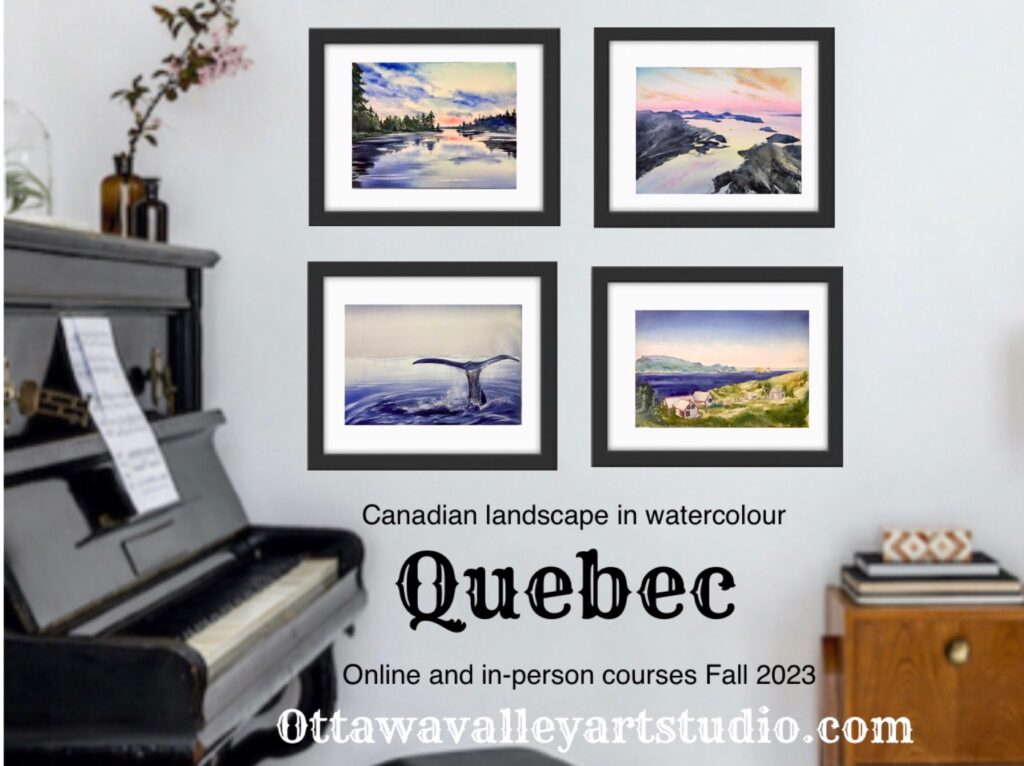 What this course gives you?
In this course you will improve your skills in painting seascapes, coast lines, sky and whales. You will work developing your eye for light and reflections, shading, atmospheric perspective and depth.
What is in the course?
This course contains four lessons. You will continue to learn the theory of atmospheric perspective and use this knowledge in practice. You will paint four seascape scenes, where you will experiment with different watercolour techniques.
Lesson 1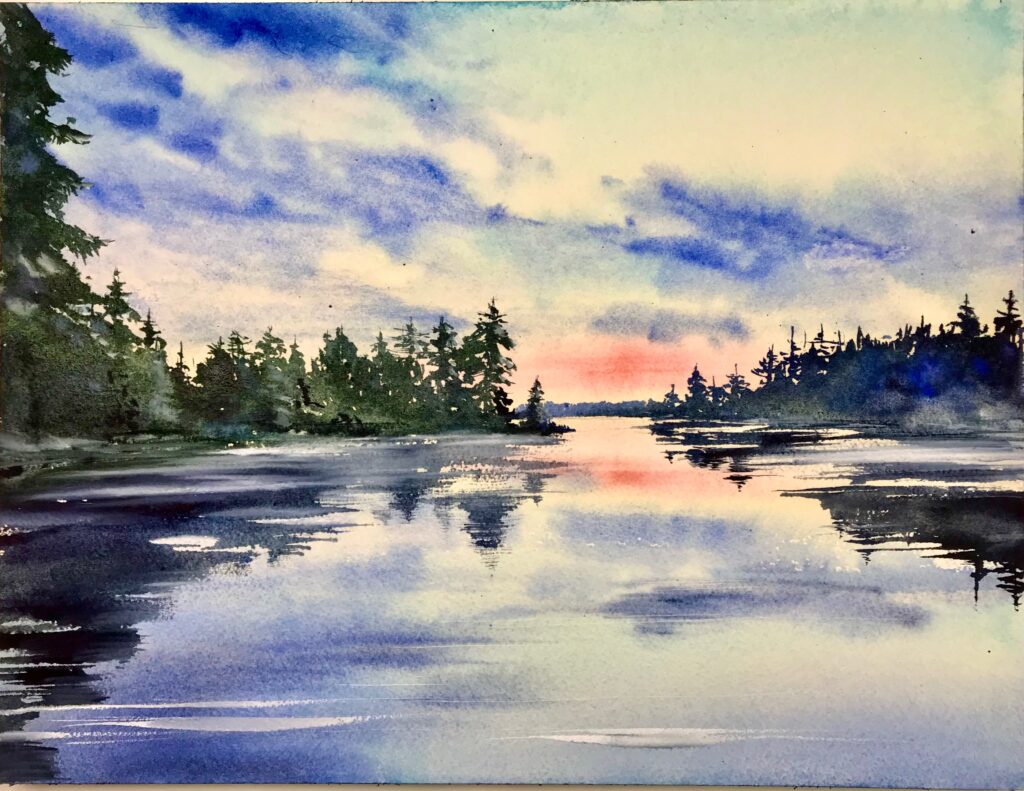 Sunset
In this lesson you will learn about creating interaction of light and reflection by practicing painting the sky reflected in still water.
Lesson 2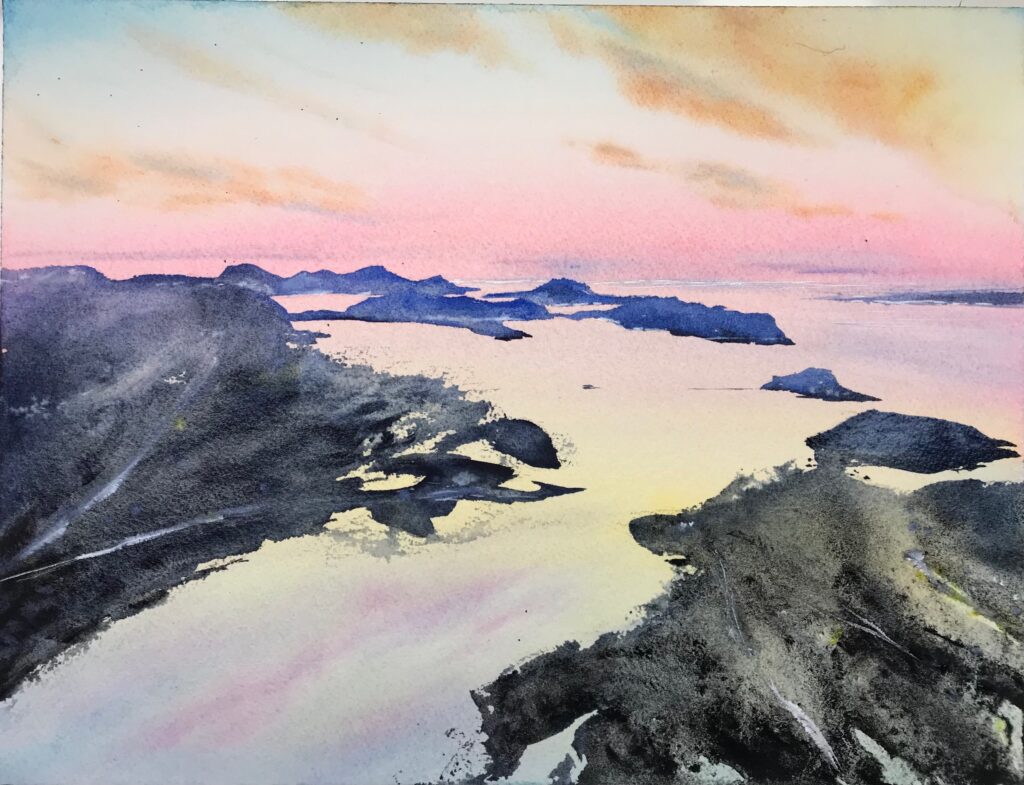 Sepaq
In this lesson you will practice using a granulating technique to create texture. You will also practice infusion washes.
Lesson 3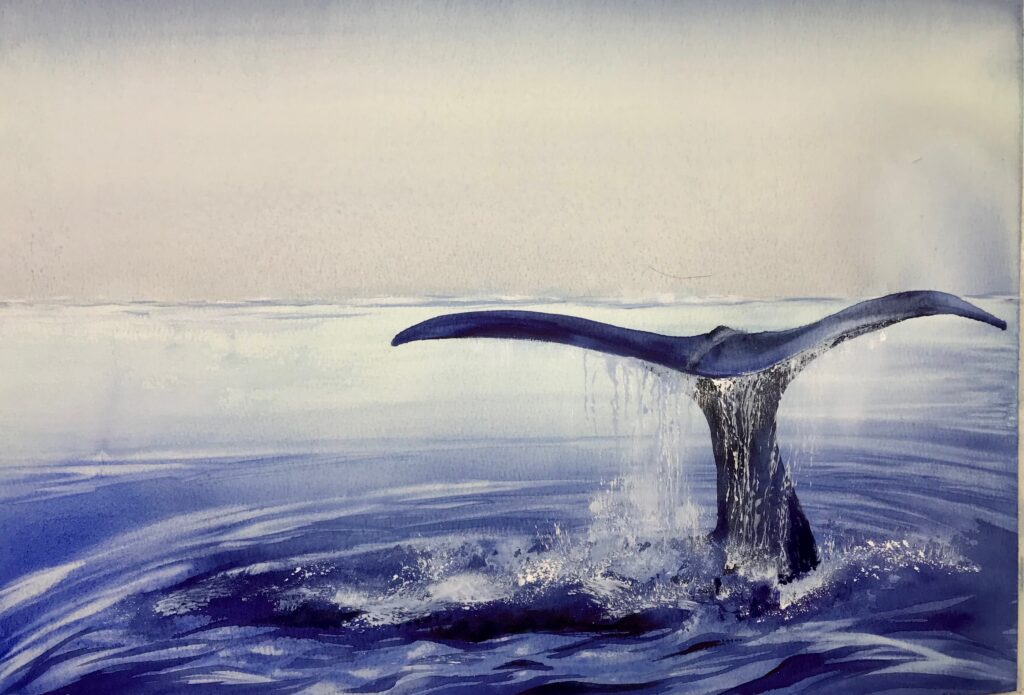 Whale
In this lesson you will practice creating value and depth. You will experiment with different ways to create the illusion of moving water.
Lesson 4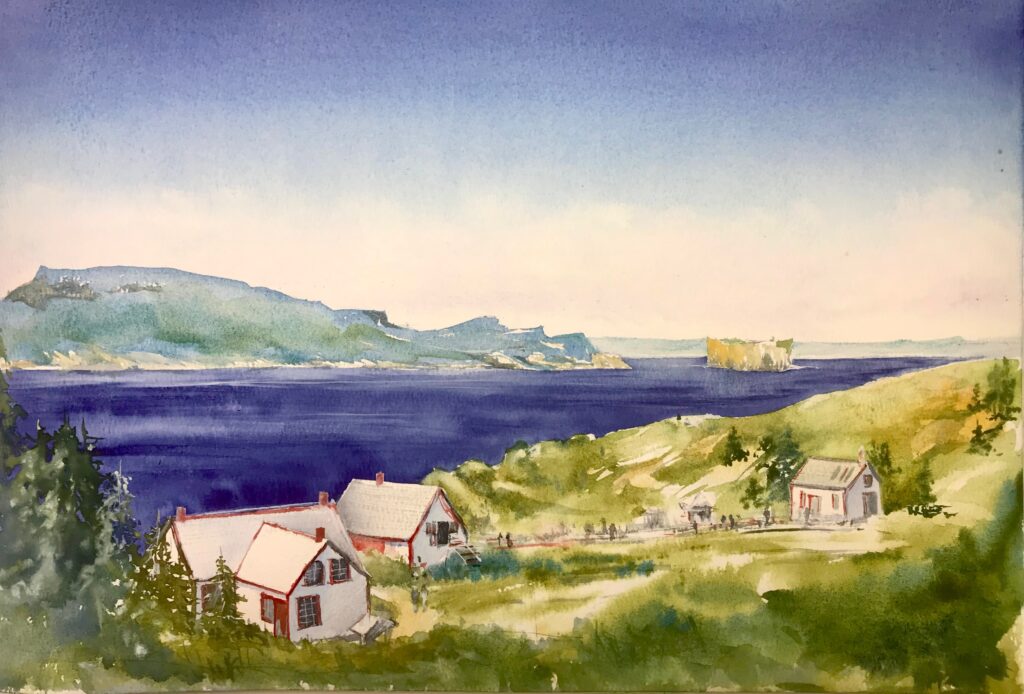 Gaspesia
In this lesson you will practice atmospheric perspective rules to create distant subjects.
Choose the package that fits your life style the best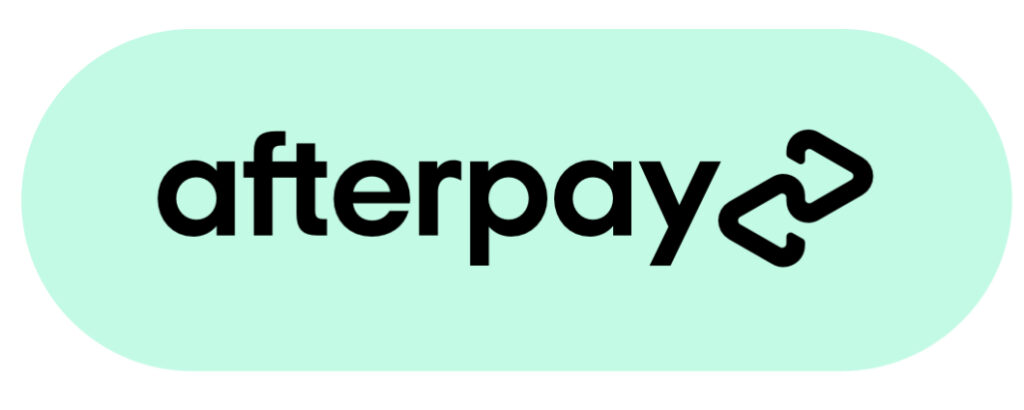 Buy now and pay it in 4 interest-free instalments over 6 weeks
Student's work
Student's work gallery is coming soon