Upgrade your skill level and widen your artistic horizon!
This course is for all who love cats, for those who admire their personality and attitude.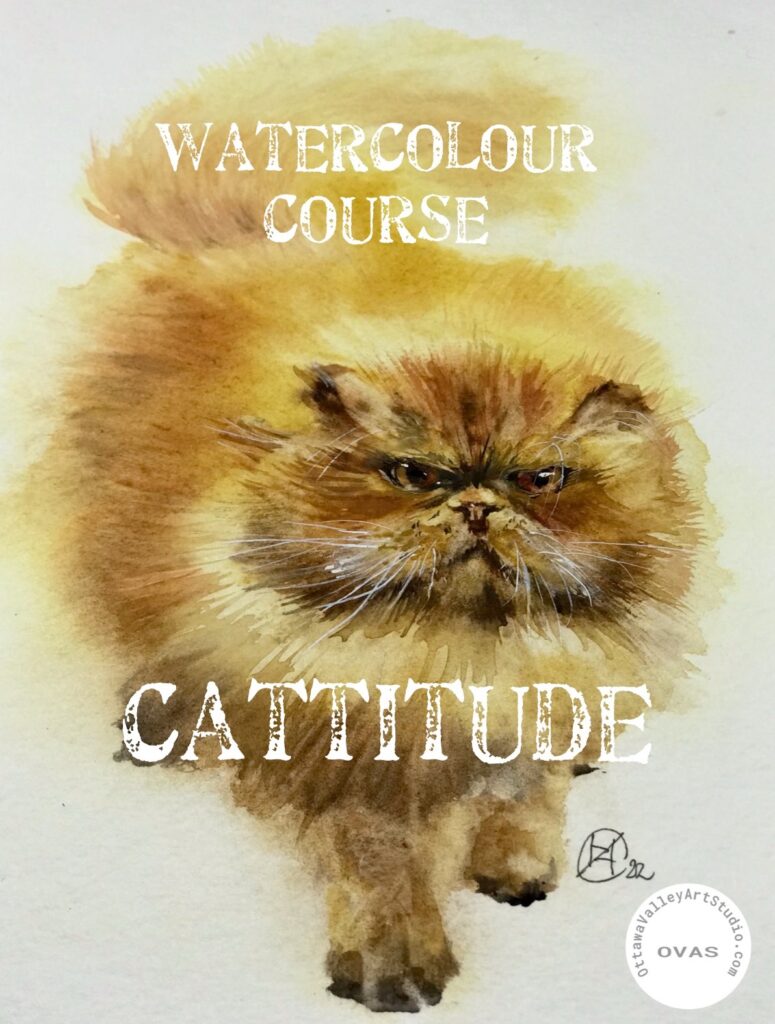 ZOOM package for online study with full teacher support.

START Tuesday March 22, 2022 

6 ZOOM classes with private access to class video recordings
6 video tutorials
5 homework video reviews
30 minute private homework review ZOOM session (scheduled individually)
5 paintings
6+ practical exercises 





Video access: 
6 weeks with teacher support 
+ 
Lifetime for self-studying


Take this Course
What this course gives you?
You will study the anatomy of cats.
You will practice a la Semi e style of fast sketching.
You will practice painting the cat's expressive eyes, expressions and moods.
You will study Ala Prima technique using only your brush (without a pencil sketch).
You will experiment with the colour palette to create the illusion of fluffy fur.
You will finish at least five large paintings plus a lots of practical exercises.
What is in the course?
This course contains:
6 lessons in ZOOM format with a private access to the class recording (unedited);
6 detailed edited video tutorials;
5 video homework reviews;
Private 30 minute ZOOM session for homework review where you can ask questions.
The online study process will be simple, stress free and understandable for every student. There will be a lots of exercise that will help you to become confident in creating the "moody cat" painting.
You will get access to all support materials of few days prior to the first day of the course. Feel free to print all references in advance. Make sure that they will be available at your device(s) for use during the class.

The homework video reviews will be provided weekly according to the schedule.
The 30 minute private session will be scheduled individually. Once the course starts you will be able to select the date and time to fit your schedule.
The schedule:
Access to the support materials and references opens on March 18, 2022
Access to the class content and ZOOM link opens on March 22, 2022
ZOOM class 1
Anatomy of Cat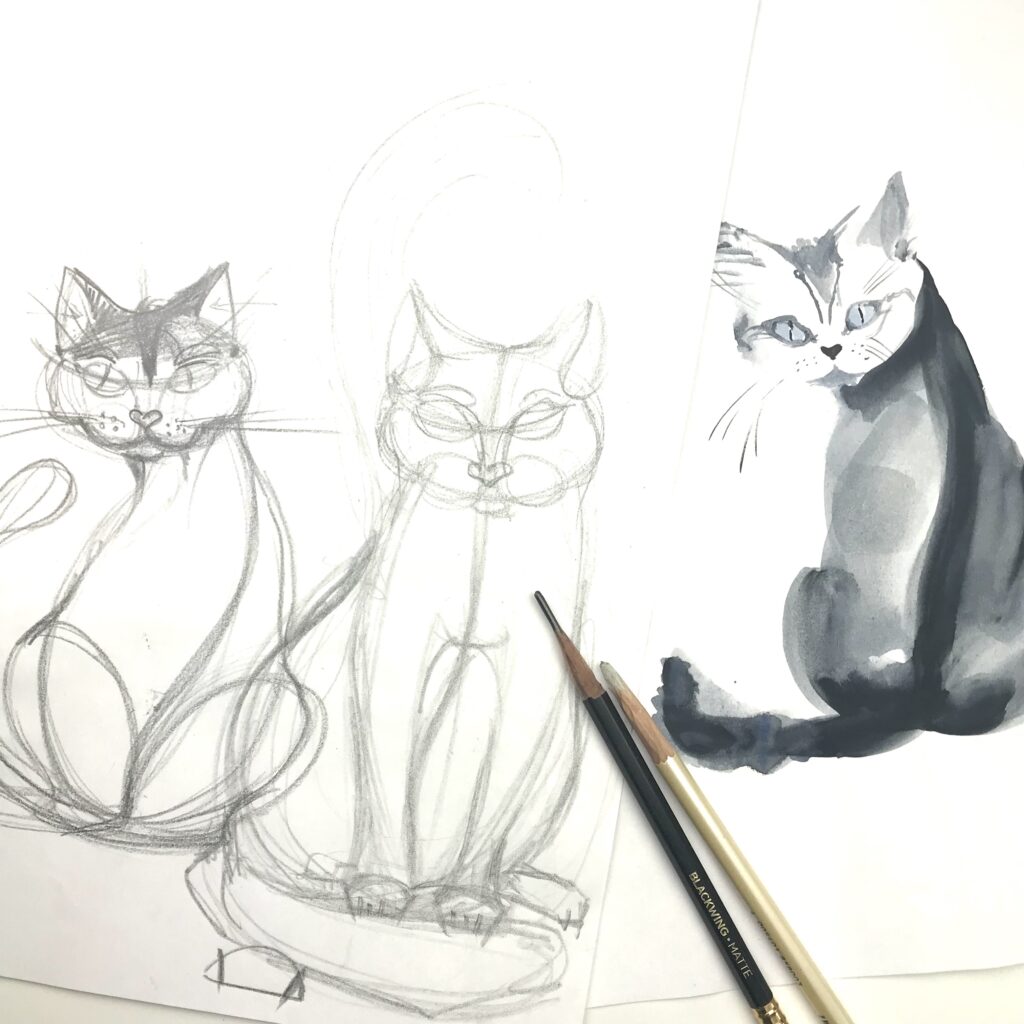 March 22, 2022
7 PM to 9PM EST Montreal
Homework by March 28, 2022
Review by March 31,2022
ZOOM class 2
Eyes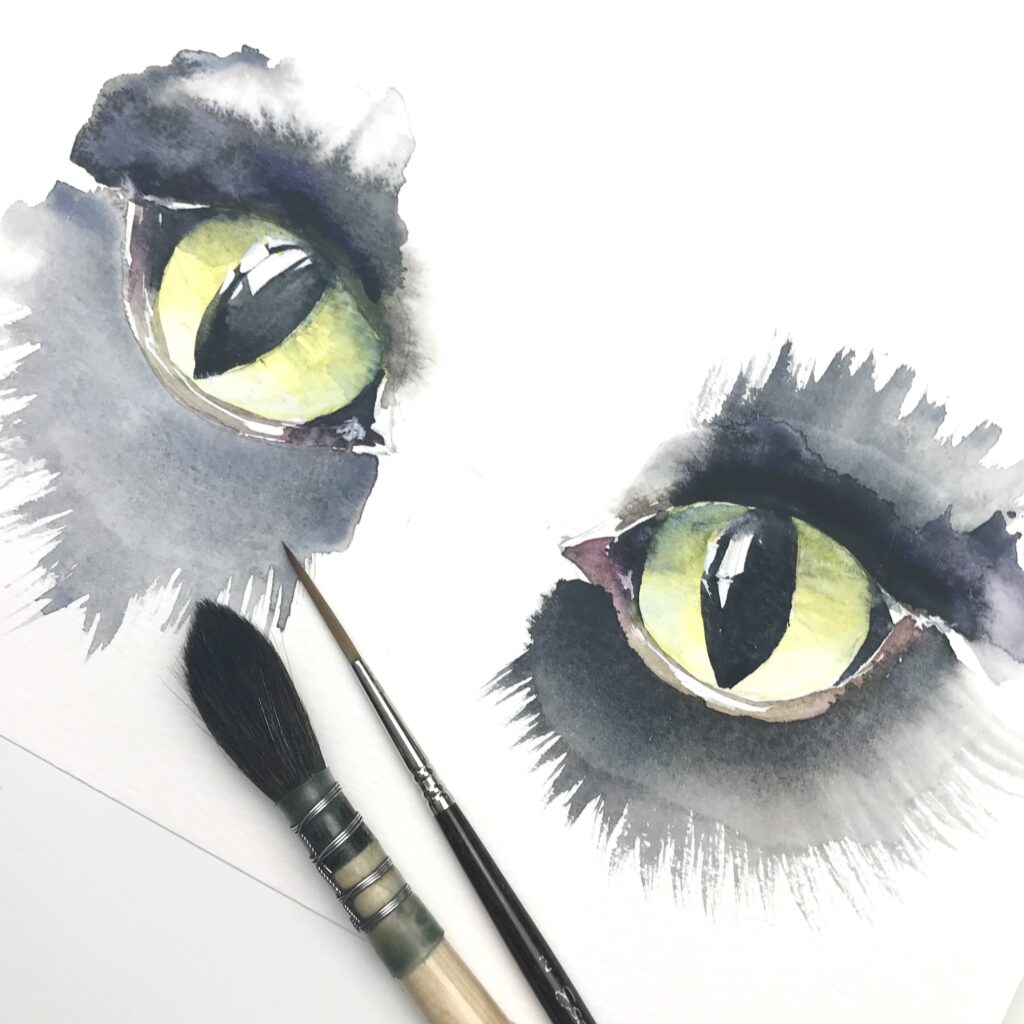 March 29, 2022
7 PM to 9PM EST Montreal
Homework by April 4, 2022
Review by April 7,2022
ZOOM class 3
Soft Kitten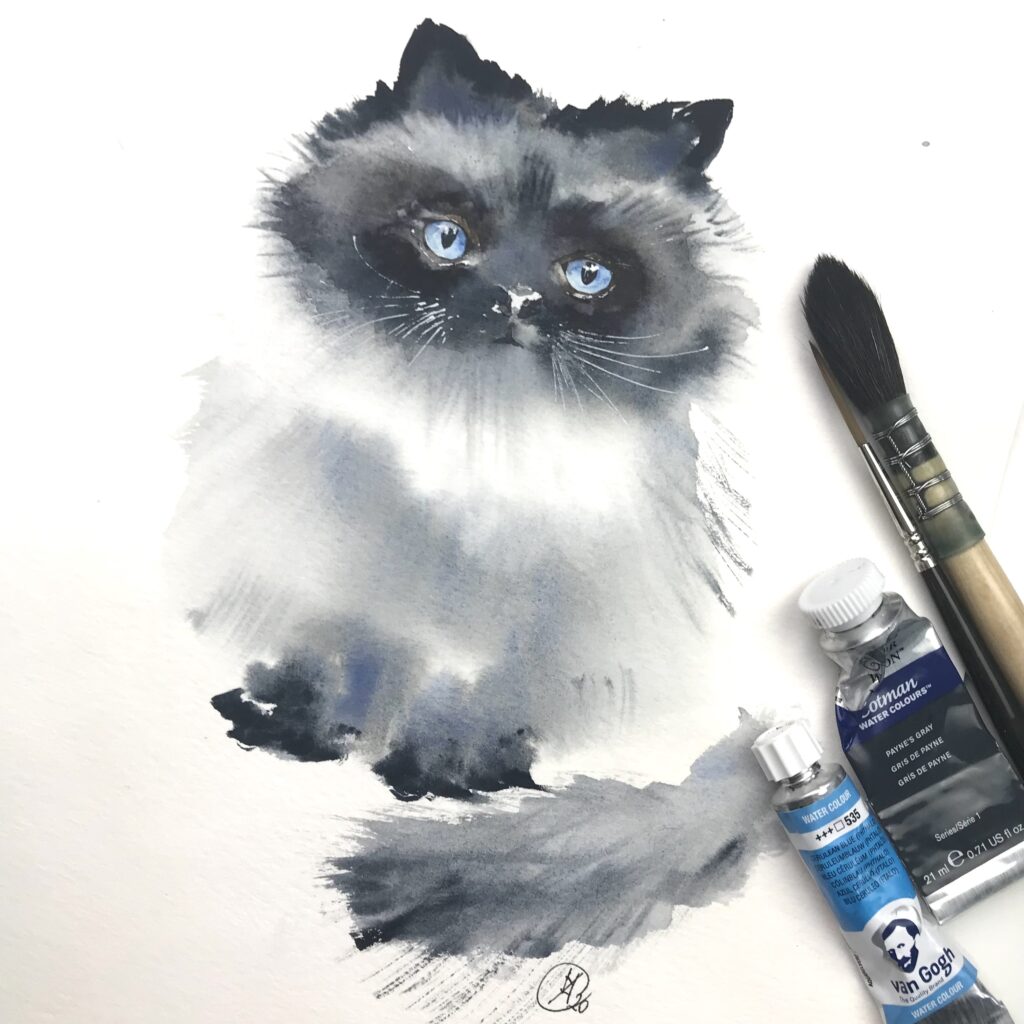 April 5, 2022
7 PM to 9PM EST Montreal
Homework by April 11 2022
Review by April 14,2022
ZOOM class 4
Happy Kitten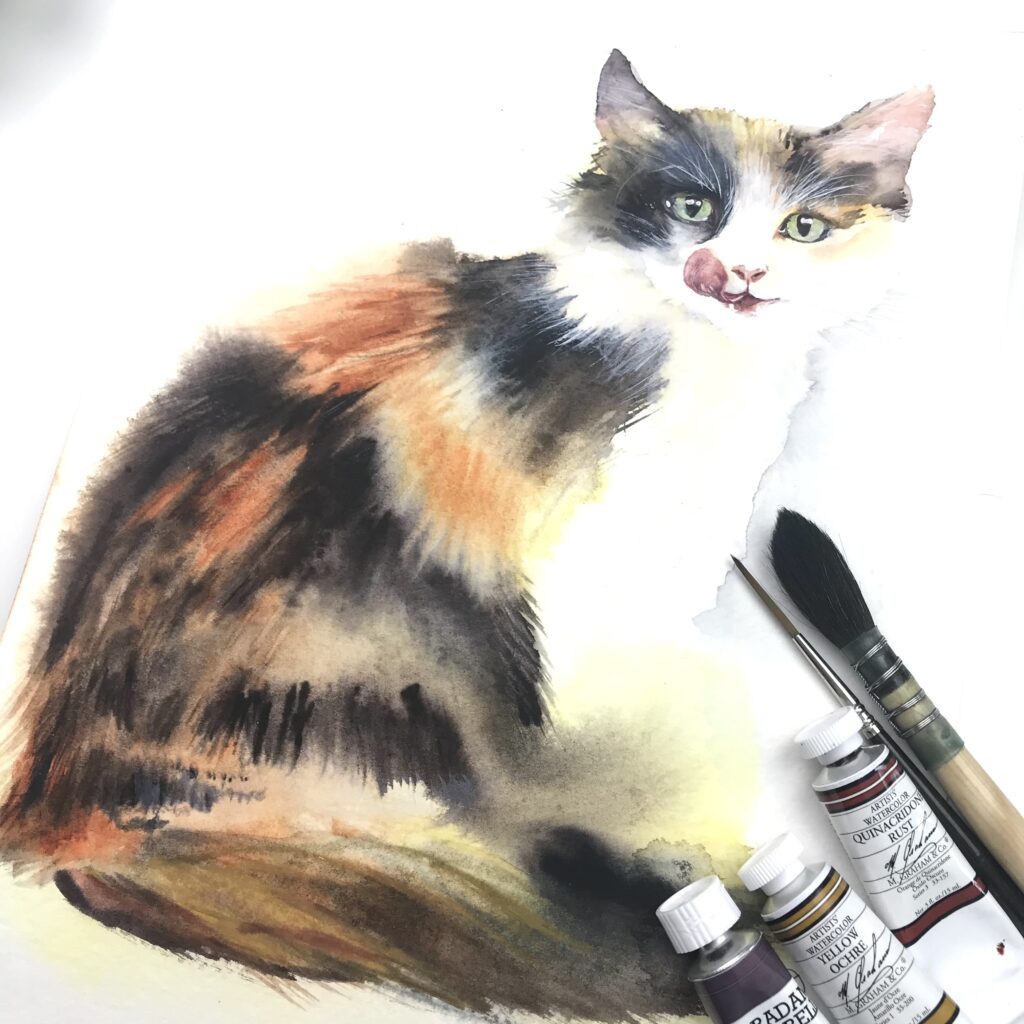 April 12, 2022
7 PM to 9PM EST Montreal
Homework by April 18, 2022
Review by April 21,2022
ZOOM class 5
Grumpy Kitten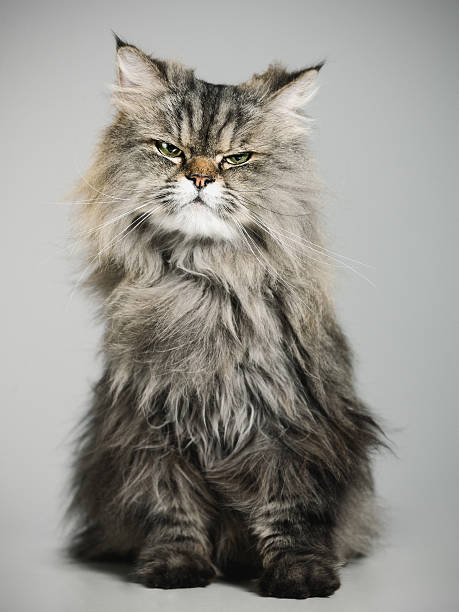 April 19, 2022
7 PM to 9PM EST Montreal
Homework by April 25, 2022
Review by April 28,2022
ZOOM class 6
Angry Kitten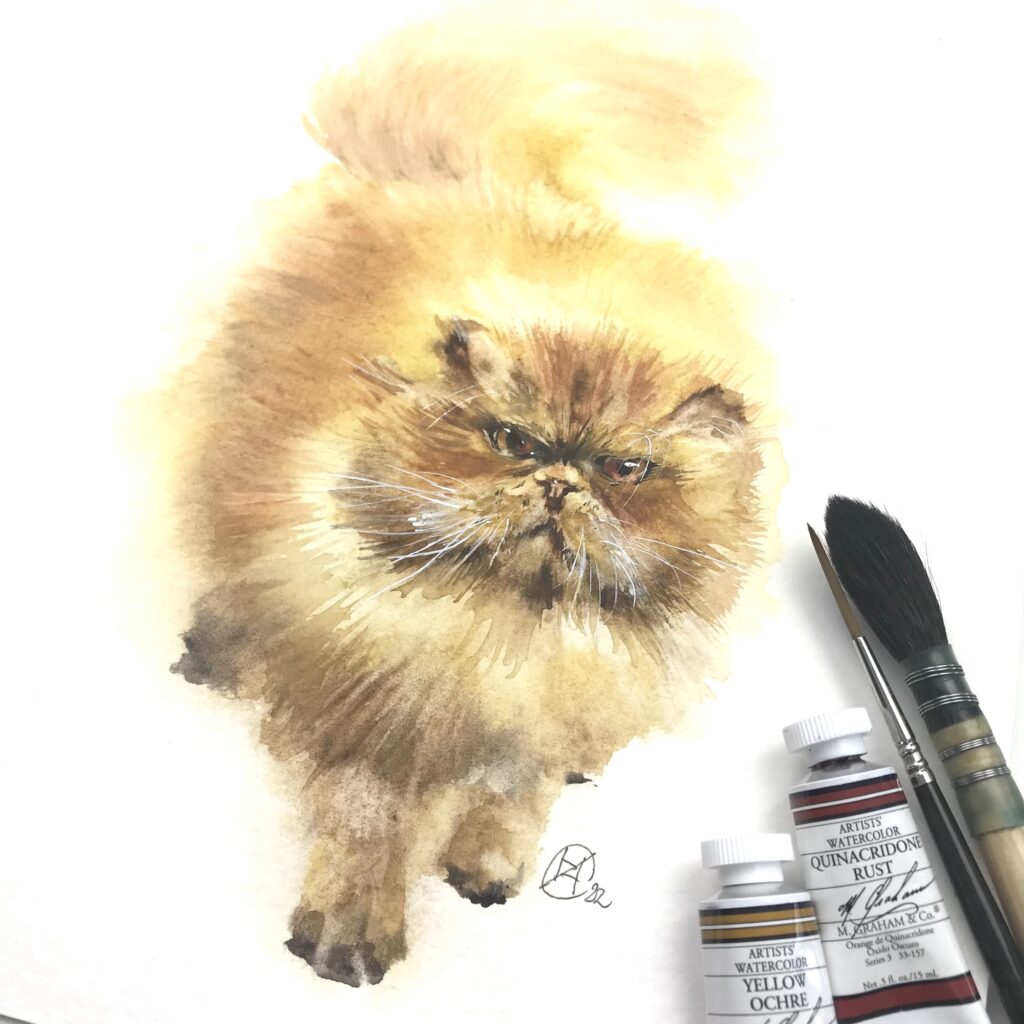 April 26, 2022
7 PM to 9PM EST Montreal
Homework by May 1, 2022
Review by May 4,2022
Student's work
Coming soon
Materials that I am going to use during the course;
This list is only for your information, there is no need to get exactly what I am using:
Drawing paper, any type, a few sheets per class;
Watercolour paper, per class:
Strathmore, 400 series, 300 g/m2, couple sheets;
Watercolour brushes;
- Round # 10-12, # 6 and # 2; Escoda  or Dainayw;
-  calligraphy brush (recommended);
- flat synthetic brushes: 3/4 and 11/2 or larger (Grumbacher, Santa Fe Art Supply, Connoisseur ) 
- Liner brush (Princeton, Artist's Loft)
Watercolour paint:
This is the list what I am going to use during this course:
Lemon yellow (optional) or any light yellow, Daniel Smith
Cadmium Yellow, Daniel Smith
Yellow Ochre, Daniel Smith
Buff Titanium (optional), Daniel Smith; or you can mix Ochre and Neutral Tint
Quinacridone Gold or Quinacridone Rust or Burnt Sienna, Daniel Smith
Transparent Orange, Schmincke
Indian Red, HWC (optional)
Quinacridone Red, Daniel Smith / Carmine, Daniel Smith
Cobalt Blue, Daniel Smith
Cerulean Blue, Van Gogh  
Ultramarine, Van Gogh
Burnt Umber, Daniel Smith
Neutral Tint, Schminske
Payne's Grey, Van Gogh
White Gouache 
And/or
White pen, Gelly Roll, 08, Sakura, Japan
And/or
COPIC White Opaque (gives you the best result)
Sea sponge;
Watercolour plexiglass board (any plastic board that the wet paper will stick to); You can use any smooth surface board big enough to place your paper on it; glass, mirror, flat baking sheet;
Watercolour palette with a large surface for mixing pigments.  Alternatively, you can use a white ceramic plate;
A Pencil 3H and 2B and Eraser;
Water spray;
Two large jars for water;
Paper towels and Kleenex;
Hair dryer.