Get Started
This course is currently closed
This Academic Pencil drawing course is a program for the intermediate level.
For those who have basic pencil drawing training but feel that still something is missing in their knowledge base.
For those who want to update their drawings skills to the next level.
If you want to draw and not just trace, then this course is for you!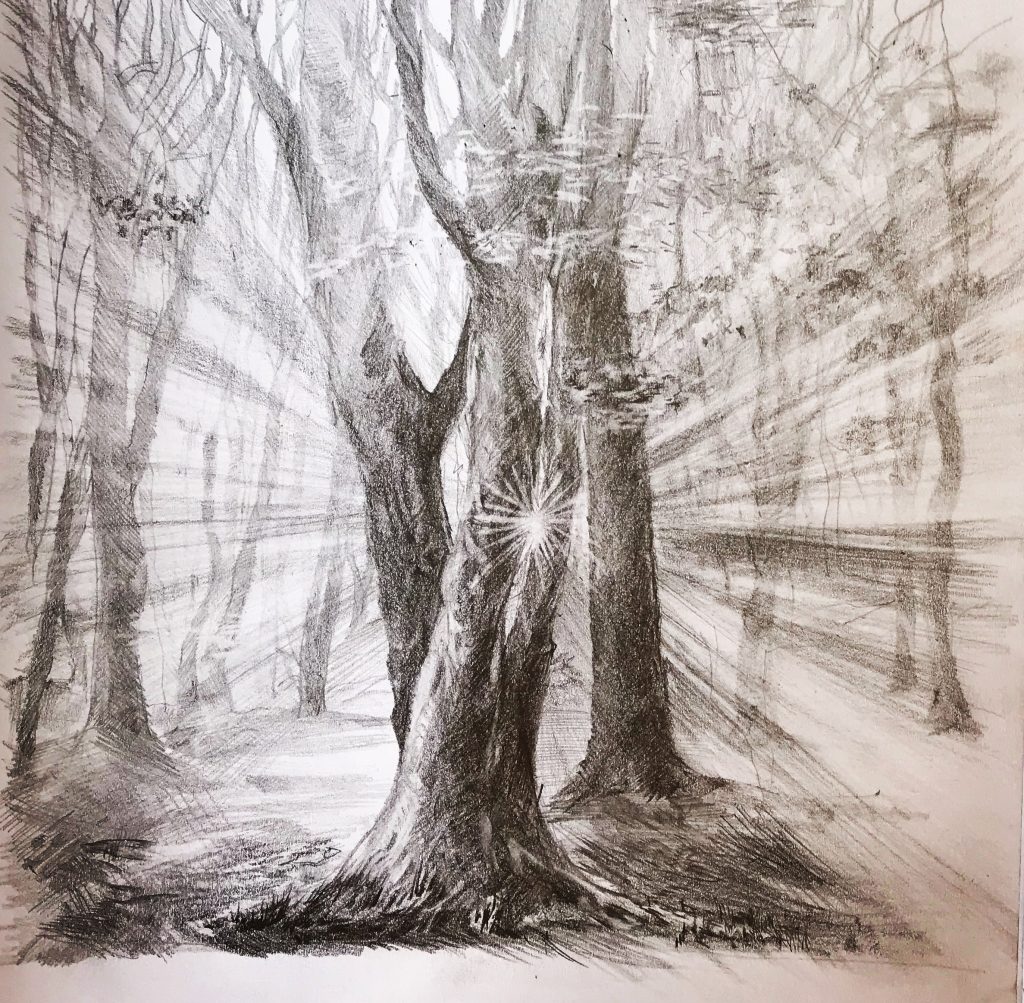 BASIC package for online self study

6 video lessons 
12+ pencil drawings
30+ practical exercises  





Video access 
Lifetime for self-studying

What this course gives you?
This intense 6 week program covers landscape and cityscape fundamental theories and composition basics.
You will learn:
You will learn how to use your knowledges of tonal and atmospheric perspective to create stunning landscape and cityscape scenes. You will study how to draw different types of clouds shapes, trees shapes and shadows, stone shapes and values, water reflections rules and street crowd rules.
The Lessons list: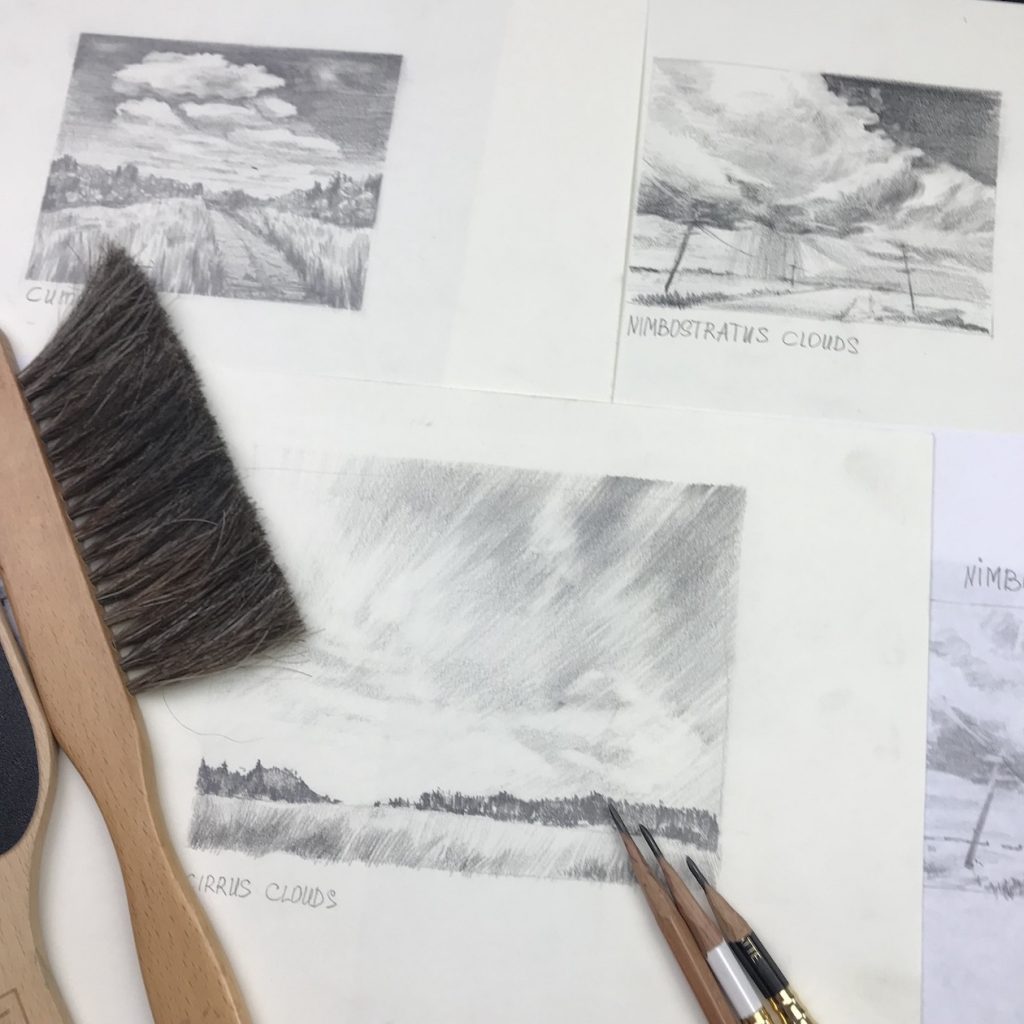 Student's work:
Materials and tools you need for the course:
Printer paper for photo references (optional):
Drawing paper, at least 15-20 sheets Format A4 (printer paper)  plus 1-2 sheets Format A3 (double printer paper). You might need more, depending on how many home work exercises you will be doing. You can use any type of paper for your class and home exercises, even printer paper would be acceptable to use. Although for the better result the drawing paper with weight 80 lb. (130g/m2) or more is recommended.  My recommendation is Strathmore 400 series Drawing paper, 80lb.
Pencils; 2H, H, HB, 2B, 4B, 6B, 8B. You can use any type of pencils. My recommendation is  Blackwing; Derwent, Staedtler Mars Lumograph;
Artistic tape;

Eraser. You can use any type of erasers. My recommendations are: black eraser, electric eraser and kneading eraser;
Paper towel and Kleenex;
Drawing board (the board which you will tape your paper to); You can use a clipboard or any smooth surface board big enough to place you paper on it;
Ruler;

Pencil sharpener or Craft knife;

Dust brush (optional);
Blending Stumps and Tortillons (optional);

Q-tips (optional);

Sanding paper sharpener (optional);
Smudging sponge;
Graphite powder;
For the last class only:
Fountain ink pen, my recommendation  LAMY SAFARI;
Permanent markers, my recommendation SAKURA MICRON markers;
Coloured pencils;
Watercolour pencils;
India ink (optional);
Ink pen (optional);
Ink glass pen (optional);
Water brush (optional);
Ink brush Pentel (optional);
Milk, coffee, tea and soy souse;
Hair dryer and iron.
The list of subjects you need to have for the visual and practical exercises (optional):
Lesson 1.
White cotton wool;
Table lamp.
Please have a kneaded eraser handy.
Lesson 5.
The longest ruler you have;
A few sheets of printer paper;
Tape;
Sewing thread;
Scissors.
Marker or pen;
Old magazines with images cityscapes or landscapes (optional).