CARDINAL
Click to watch a video how to get access to the workshop content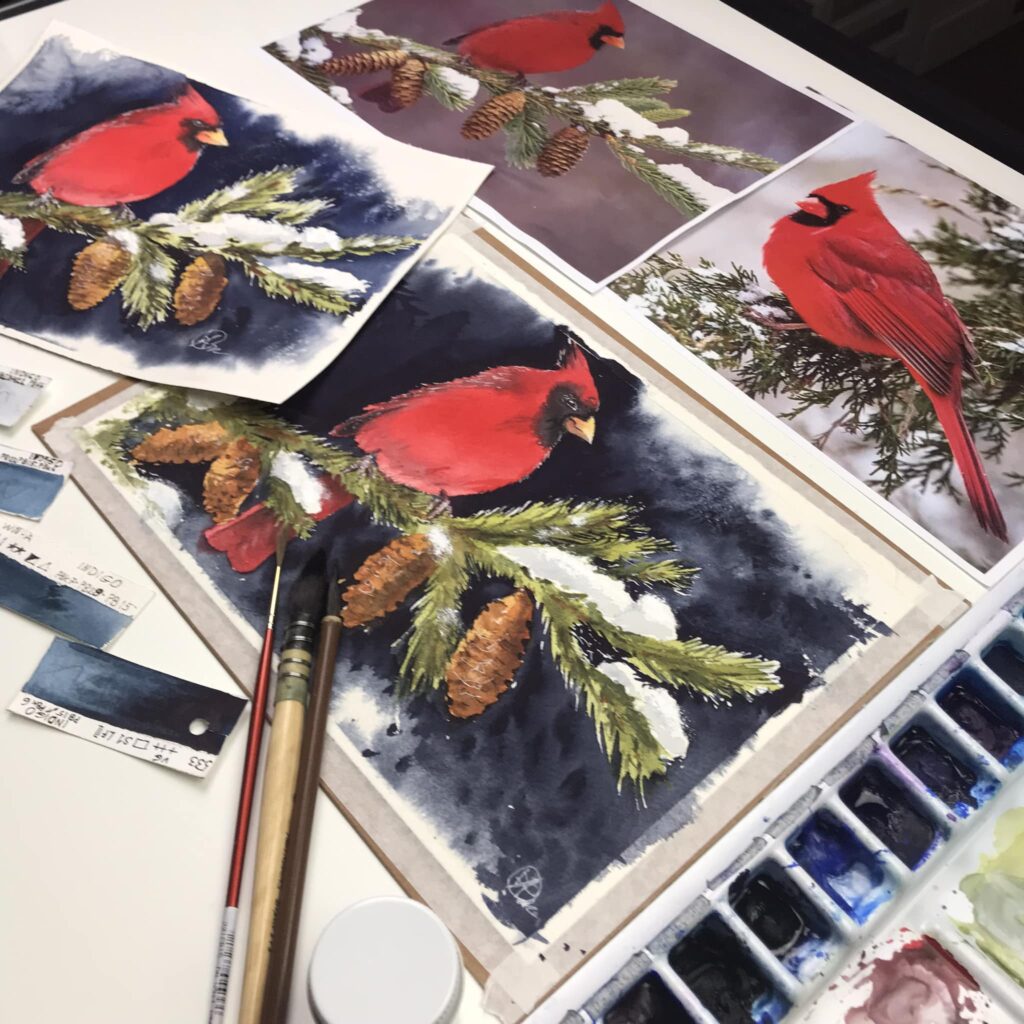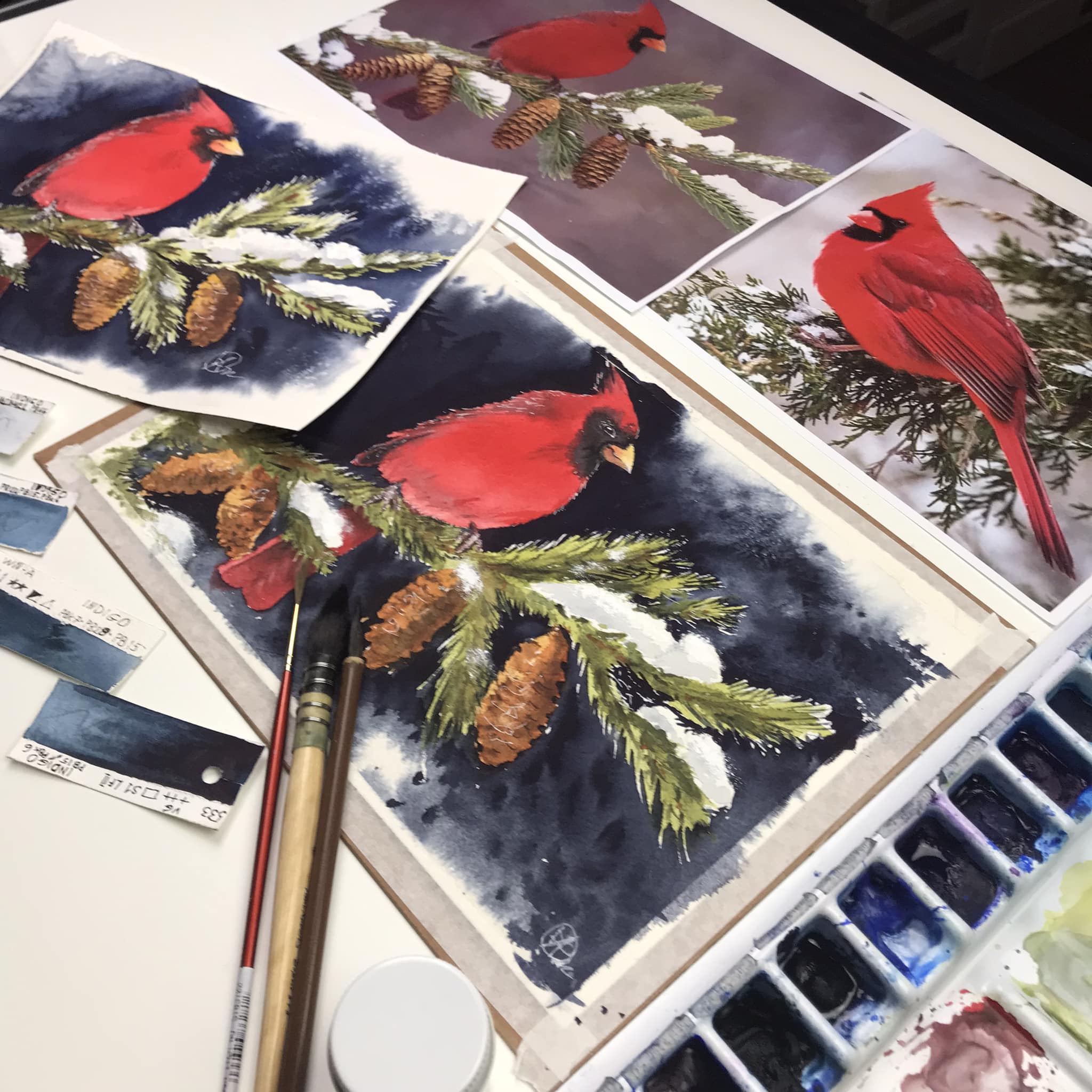 In this workshop you will be practising the Ala Prima technique. You will create a beautiful scenery of a cardinal sitting on the snow covered pine tree branch with a very dark background. You will practise to use a salt and water drop effect to create the illusion of melting snow.

No previous experience required.
For all ages and for all skills levels
BASIC package for self study
 
Lifetime access to 98 minutes detailed video tutorial
Thank you!
Student works
How to get access to the tutorial content
Materials that I am going to use during the workshop:
This list is only for your information, there is no need to get exactly what I am using:
Watercolour paper, :
Arches watercolour paper, cotton, rough, 300 gm2
Watercolour brushes;
- Round # 10-12 Paul Rubens and # 2 Escoda
- Flat synthetic brush 3/4 and 1 1/2 or larger Escoda 
Artistic tape;
Watercolour board (the board which you will tape your watercolour paper to);
Watercolour palette with a large surface for mixing pigments.  Alternatively, you can use a white ceramic plate. 
A Pencil  2B and Eraser (kneadable);
Two large jars for water;
Paper towels;
Sponge (a small pieces approximately 2x2 cm);
Salt;
Hair dryer
The list of watercolour paint for  "Cardinal"
Watercolour paint;
Light Yellow (Lemon Yellow, Daniel Smith)
Ochre (Yellow ochre, Daniel Smith)
Bright rusty (Burnt Sienna, Daniel Smith)
Dark Brown (Burnt Umber, Daniel Smith)
Bright Red (Carmine and Cadmium Red, Daniel Smith)
Moss Green (Olive Green, W&N)
Dark Moss Green (Yellow Duck, Van Gogh)
Dark Grey (Neutral Tint (or Paynes' Grey) Daniel Smith)
Black Blue (Indigo, Grumbacher)
White Gouache (optional)
And/or
COPIC White Opaque or Dr.Ph.Martin's Bleed Proof white