This workshop is free of charge, although you can show your support by donating any amount to the Arnprior & District Humane Society.

Valentine's Day Gift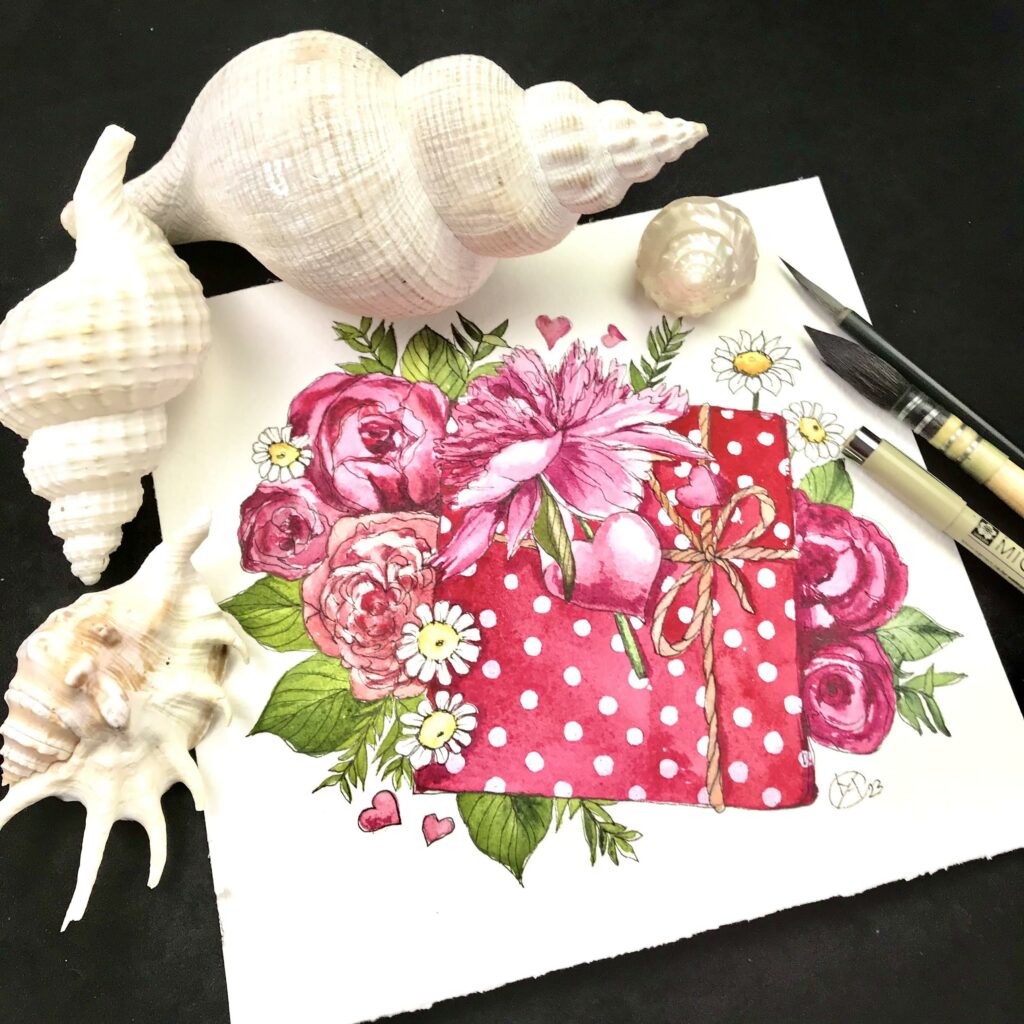 Video tutorial for all levels of watercolour skills.
BASIC FREE package for self studying

Start anytime

Lifetime video access


Once you have enrolled you will have access to the workshop content at the bottom of the page.
Click to watch a video how to get access to the workshop content
In this workshop you will be painting a beautiful composition of St Valentine's Day gift card.
No previous experience required.
For all ages and for all skills levels.
Student works
The gallery of student's work is coming soon
Materials that I am going to use during the workshop:
This list is only for your information, there is no need to get exactly what I am using:
Watercolour paper
Arches, watercolour paper, cotton, rough, 300 gm2
Watercolour brushes
- Round # 10-12 Paul Rubens 
- Flat synthetic brush 3/4  Escoda 
Artistic tape (optional)
Watercolour board (optional) (the board which you will tape your watercolour paper to)
Watercolour palette with a large surface for mixing pigments.  Alternatively, you can use a white ceramic plate. 
Two large jars for water
Paper towels
Hair dryer (optional)
Black markers, fine point, PIGMA, 0.1
Watercolour paint
Lemon Yellow, Daniel Smith
Yellow Ochre, Daniel Smith
Rose, Daniel Smith
Quinacridone Rose, Daniel Smith
Quinacridone Red, Daniel Smith
Burnt Sienna or Burnt Umber, Daniel Smith
Gold Green, Daniel Smith
Perulene Green,Daniel Smith
Neutral Tint, Daniel Smith
White Gouache (optional)
And/or
Acrylic Marker, Uni Posca, Mitsubishi Pencil