This tutorial is free of charge, although you can show your support by donating any amount to the Arnprior & District Humane Society.
Cardinals
PDF FREE package for self-studying.

Start anytime.

Lifetime access.

Once you have enrolled you will have access to the workshop content at the bottom of the page.
This is a step by step instruction for acrylic painting of a beautiful scene of two Cardinals sitting on a branch.

Suitable for beginner to intermediate level.
Get inspired by student's work: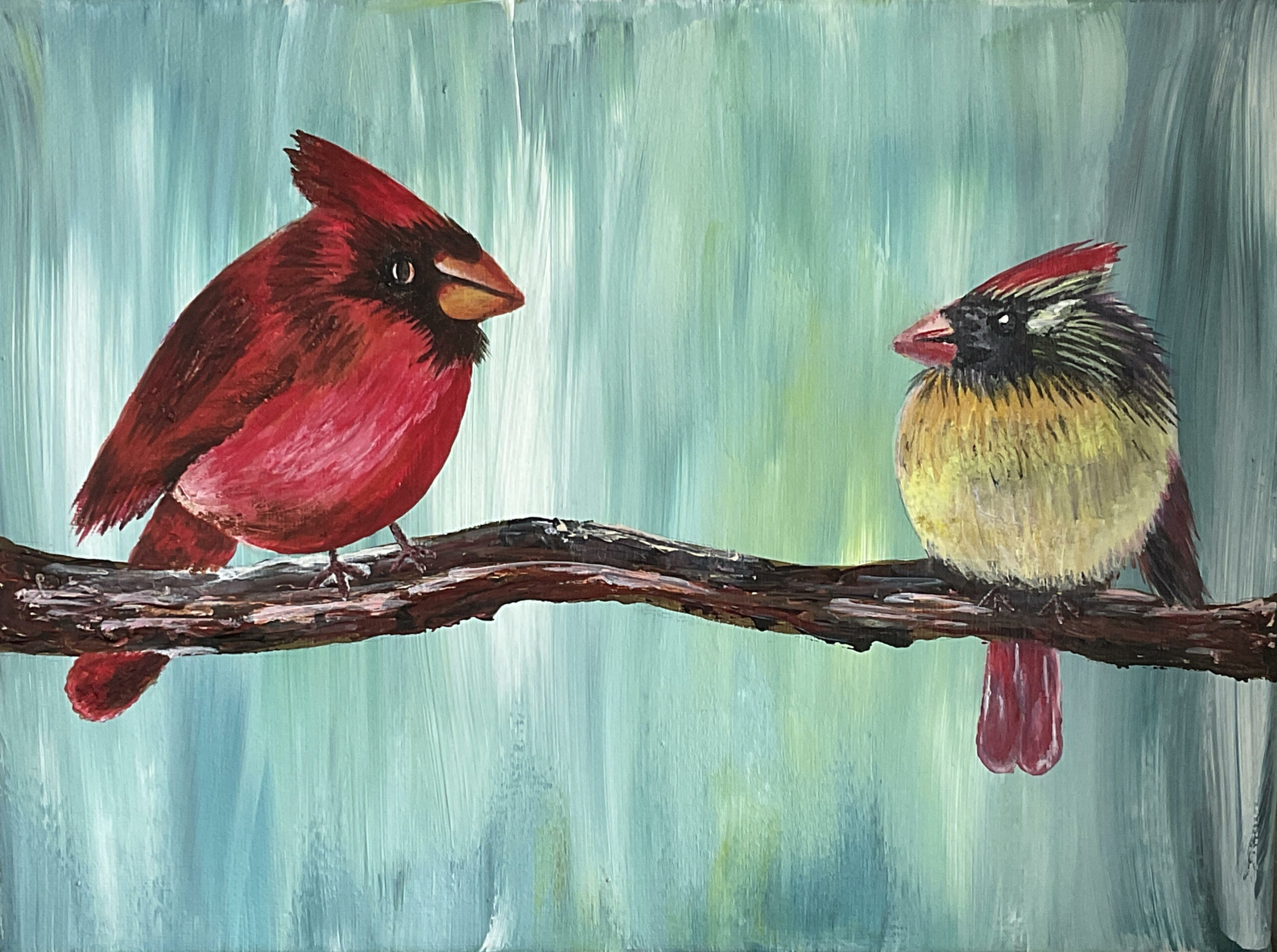 Please take a peak on what you can learn in this beautiful course "The Rose".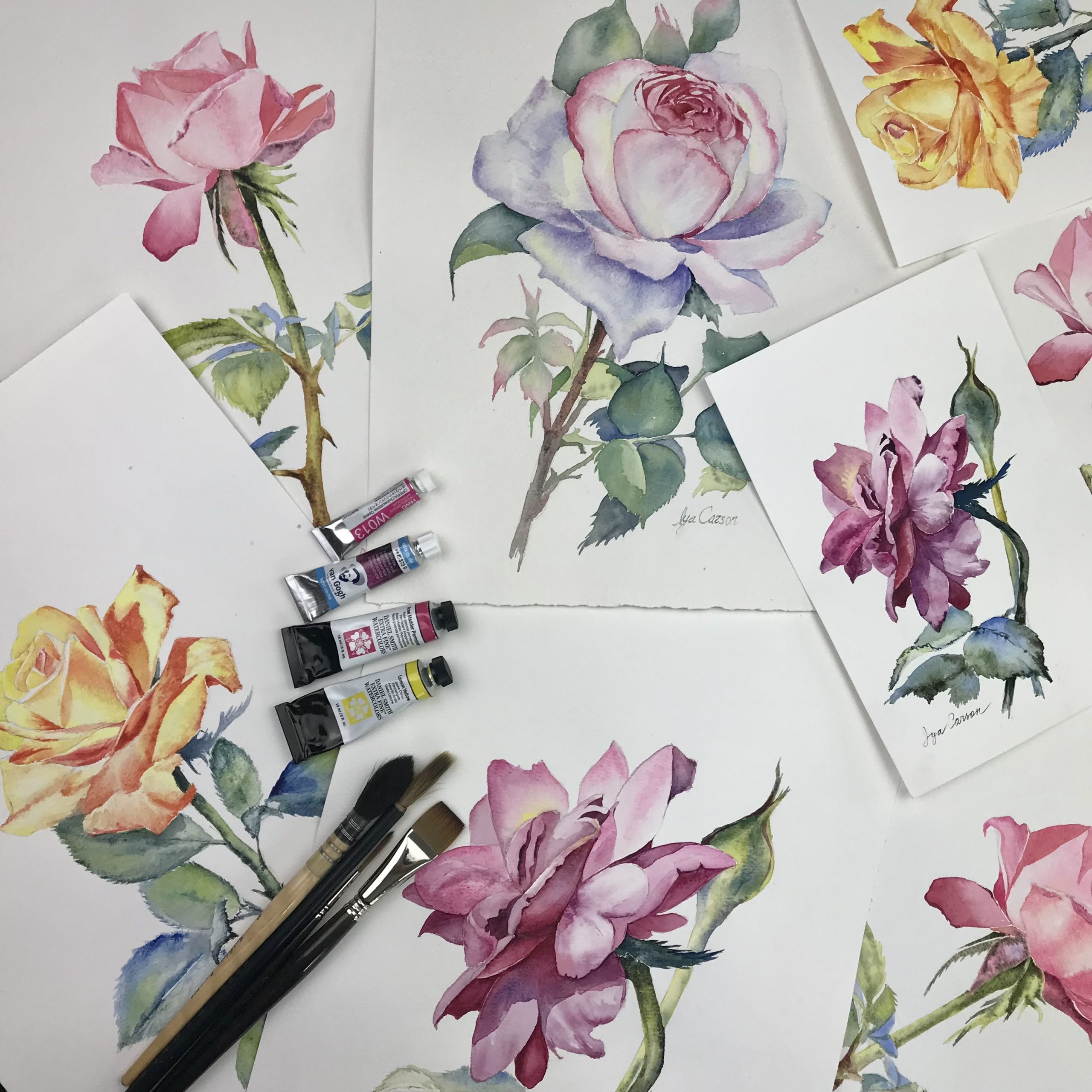 THE ROSE
MINI VIDEO COURSE FOR INTERMEDIATE
Materials:
Canvas, 8x10;
Graphite pencil Derwent HB/2B;
Acrylic paint Grumbacher and Winsor & Newton:
Titanium White,
Lemon Yellow,
Vermilion,
Crimson,
Alizarin Crimson,
Burnt Sienna,
Cerulean Blue,
Ultramarine,
Dioxazine Purple,
Payne's Gray;
Pallet Knife # 5;
Synthetic brushes, flat #7, round #7; #4 and #1.
Water jar;
Palette;
Napkins.