This tutorial is free of charge, although you can show your support by donating any amount to the Arnprior & District Humane Society.
Molly The Dog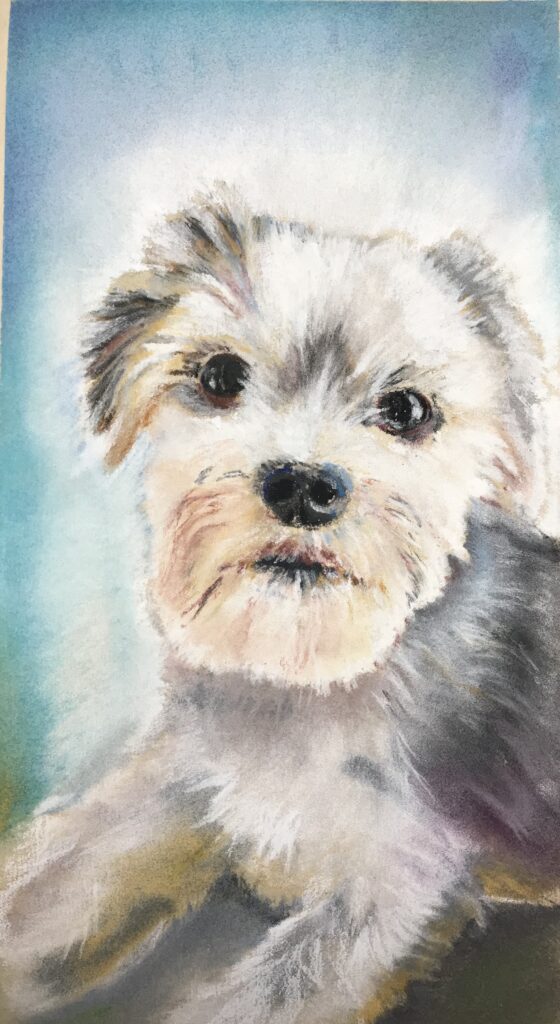 PDF FREE package for self-studying.

Start anytime.

Lifetime access.

Once you have enrolled you will have access to the workshop content at the bottom of the page.
This is a step by step instruction of a portrait drawing of Molly The Dod.
She is beloved and very spoiled child of one of my students. She is Morkie, the mix of Maltese and Yorkshire Terrier.


Suitable for beginner to intermediate level
Materials:
Premium Sanded Pastel paper 6 x12 in, UART, 240 grains, sand colour;
Soft Pastel, Faber-Castell;
Pastel Pencils Stabilo CarbOthello;
Stumps for smudging (optional);
A small sponge and a cleaning cloth; Fixative Grumbacher (optional).