Get Started
This course is currently closed
Hello! Thank you for your interest in this online workshop. Usually I offer a Christmas Zoom workshop free of charge.
This year I would like to ask you for a small donation ONLY if you are able. This donation will be used to help provide Christmas and New Year gifts for Ukrainian families who fled the war.
Many of you know that I have been volunteering since the beginning of the war in Ukraine in February. I have helped 80 people and 4 dogs to find amazing Canadian hosts. Some families live within driving distance of me, so I can visit them in person. The families who live in different parts of Ontario, Alberta, Quebec and Newfoundland will receive an e-transfer or a gift certificate.
Some statistics for you:
There are 28 families, a total of 80 people, including 35 children. One family is expecting a baby next Spring.
Eighteen families live in Ontario, fourteen in Ottawa, six families live in Montreal, three families live in Alberta and one family lives in Newfoundland.

One family has 4 children; three families have 3 children, seven families have 2 children and eight families have one.
There are nine groups of young couples and single professionals whose husbands are still in Ukraine.
I would be very grateful to receive any amount via PAYPAL or E-TRANSFER to
carsoniya@gmail.com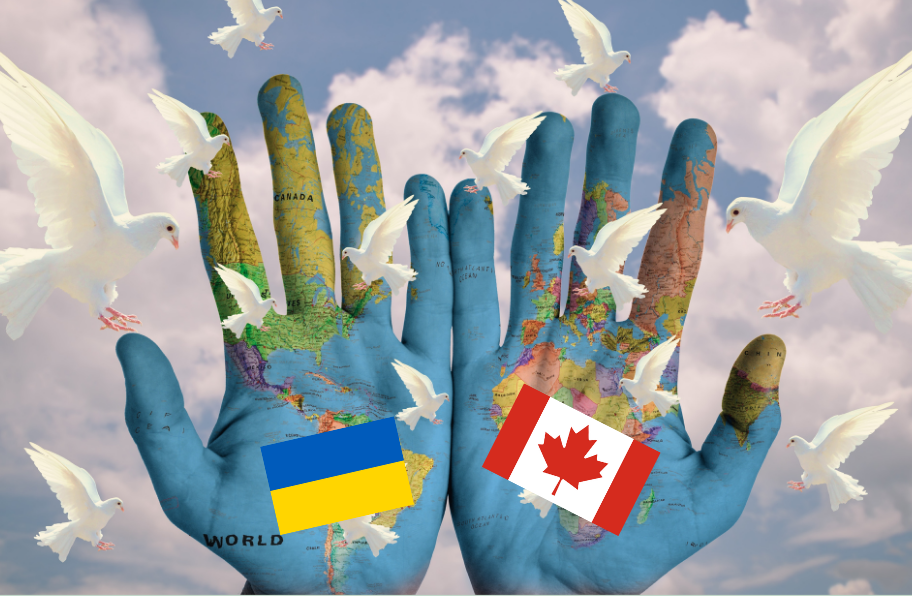 Thank you!
CARDINAL
Interactive online workshop for all levels of watercolour skills.
ZOOM FREE package for online interactive workshop
 
December 21, 2022
7 PM to 9 PM EST MONTREAL

Once you REGISTER on website and ENROL for this workshop you will get access to the workshop content and ZOOM link.
In this workshop you will be practising the Ala Prima technique. You will create a beautiful scenery of a cardinal sitting on the snow covered pine tree branch with a very dark background. You will practise to use a salt and water drop effect to create the illusion of melting snow.
Thank you!
Student works
Materials that I am going to use during the workshop:
This list is only for your information, there is no need to get exactly what I am using:
Watercolour paper, :
Arches watercolour paper, cotton, rough, 300 gm2
Watercolour brushes;
- Round # 10-12 Paul Rubens and # 2 Escoda
- Flat synthetic brush 3/4 and 1 1/2 or larger Escoda 
Artistic tape;
Watercolour board (the board which you will tape your watercolour paper to);
Watercolour palette with a large surface for mixing pigments.  Alternatively, you can use a white ceramic plate. 
A Pencil  2B and Eraser (kneadable);
Two large jars for water;
Paper towels;
Sponge (a small pieces approximately 2x2 cm);
Salt;
Hair dryer
The list of watercolour paint for  "Cardinal"
Watercolour paint;
Light Yellow (Lemon Yellow, Daniel Smith)
Ochre (Yellow ochre, Daniel Smith)
Bright rusty (Burnt Sienna, Daniel Smith)
Dark Brown (Burnt Umber, Daniel Smith)
Bright Red (Carmine and Cadmium Red, Daniel Smith)
Moss Green (Olive Green, W&N)
Dark Moss Green (Yellow Duck, Van Gogh)
Dark Grey (Neutral Tint (or Paynes' Grey) Daniel Smith)
Black Blue (Indigo, Grumbacher)
White Gouache (optional)
And/or
COPIC White Opaque or Dr.Ph.Martin's Bleed Proof white