This workshop is free of charge, although you can show your support by donating any amount to the Arnprior & District Humane Society.
Poppy Pod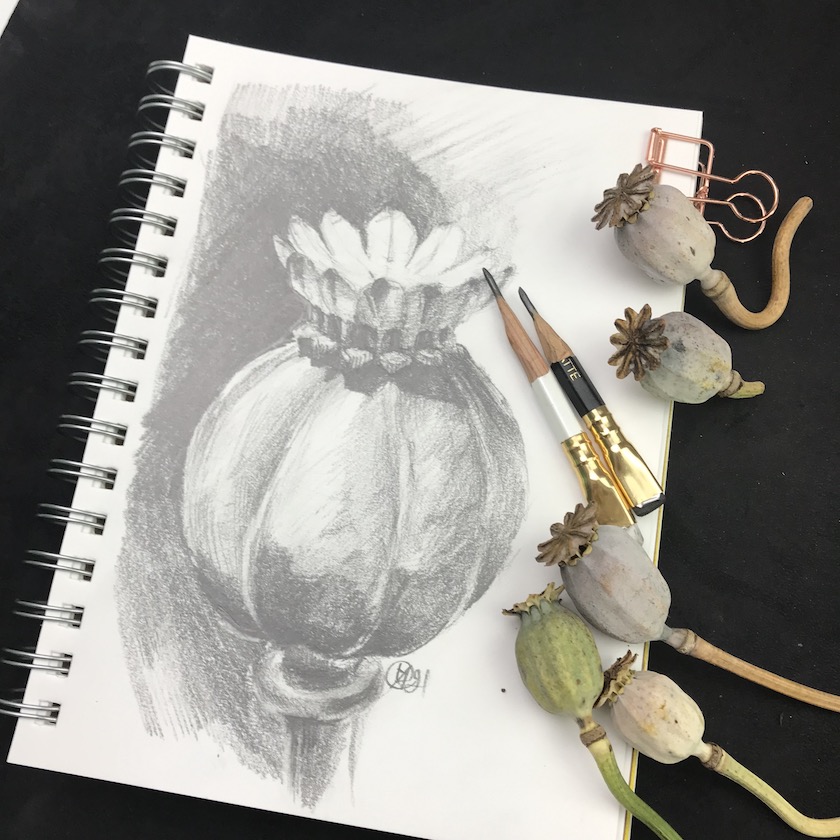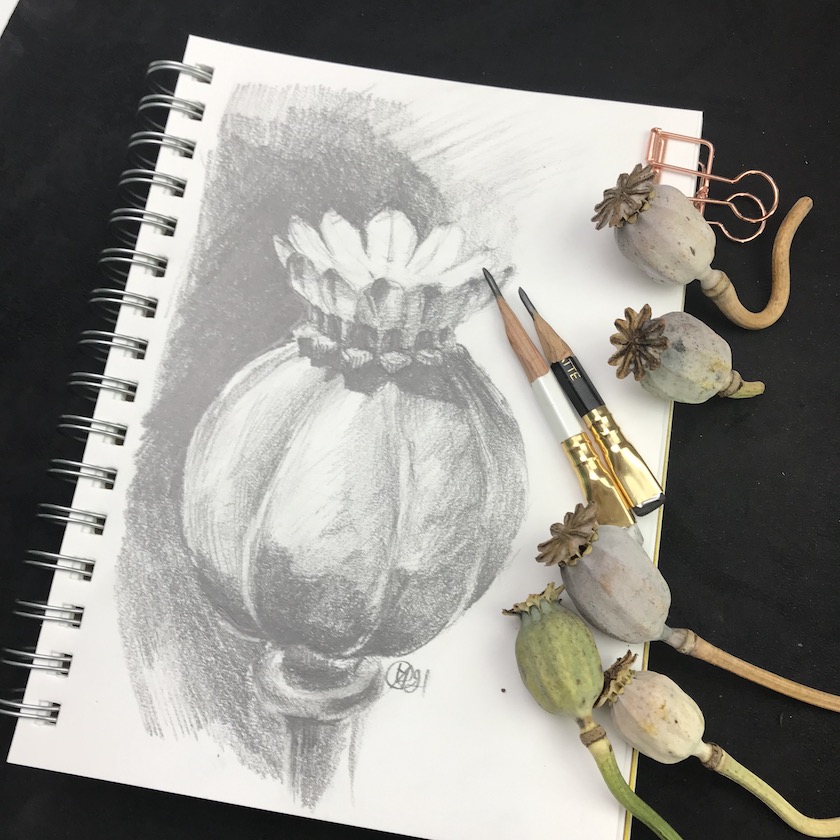 FREE BASIC package with a lifetime access to the video recording of free interactive workshop September 3, 2021.

1 hour video tutorial.
Once you have enrolled you will have access to the workshop content at the bottom of the page.
In this workshop you will examine methodically and in detail the structure of the poppy pod shape using simple geometrical forms.
Please take a peak on what we are going to study in the upcoming course "Analytic Pencil Drawing." The "Beginners" level starts September 29th, 2021. The "Intermediate" levels starts November 10th, 2021. Click on the image to read more.
Get inspired by students work from the Analytic Pencil Drawing courses:
Beginner level
Intermediate level
Check all available courses and workshops:
Materials and tools:
⁃ printer paper for a photo reference (optional);
- drawing paper, any quality;
-pencils any hardness, preferable HB, 2B and 4 B;
- eraser any quality, preferable black eraser .