SPECIAL OFFER for generous donations of $15+

You will get lifetime access to the SNOWDROPS video tutorial PLUS any one BASIC workshop
or
You will get lifetime access to the SNOWDROPS video tutorial PLUS a discount equal to your donation to any available BASIC video courses:
If you are interested in this offer, please apply by sending all of the following  to ottawavalleyartstudio@gmail.com:

1. A screenshot of your donation receipt dated no earlier than a month before application.
2. The name of the workshop or the course that you choose.
3. Your username on this website.
Thank you!
SNOWDROPS
Interactive online workshop for all levels of watercolour skills.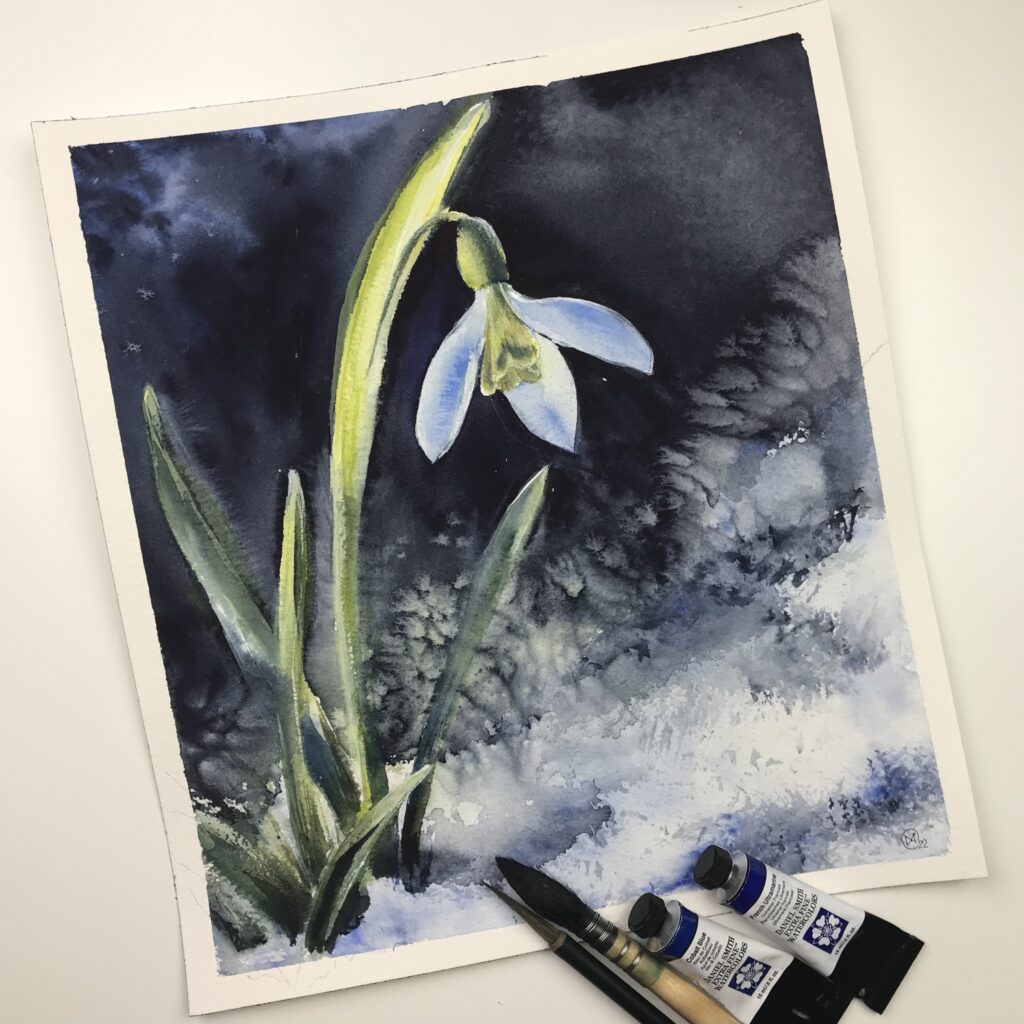 BASIC package for online interactive workshop.
 
Lifetime access to 40 minutes detailed video tutorial.

Once you register and enroll for this workshop you will get access to the workshop content at the bottom of this page.
In this workshop you will be practising the Ala Prima technique. You will create a beautiful composition of snowdrops flowers with a very dark background. You will practise to use a salt and water drop effect to create the illusion of melting snow.
Meanwhile, please take a peek on what you can study in the video watercolour course "JUST BLOOM". Click on the image to read more.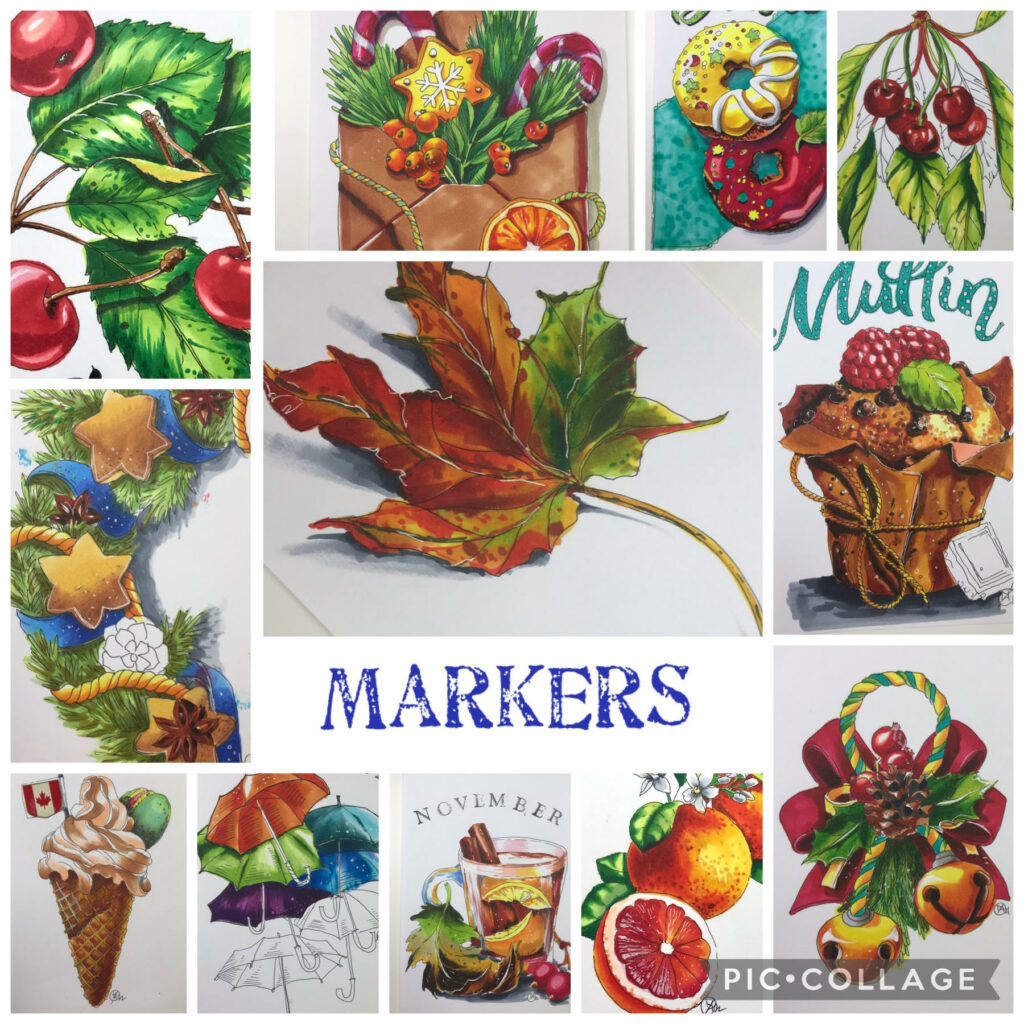 Student works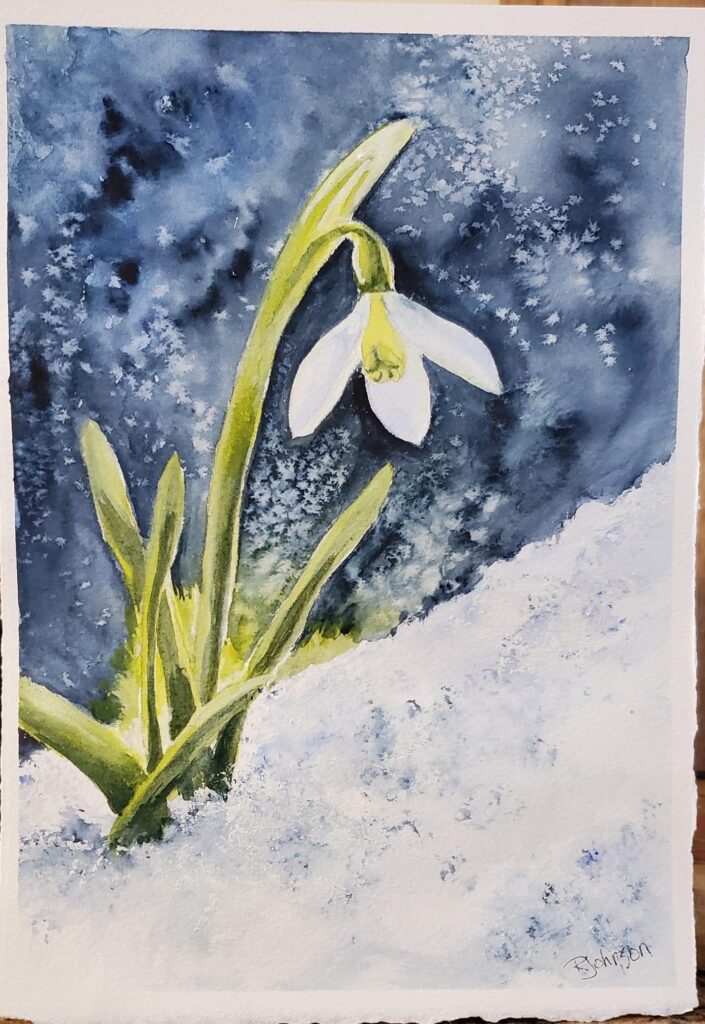 Materials that I am going to use during the workshop:
This list is only for your information, there is no need to get exactly what I am using:
Watercolour paper, :
Or Arches watercolour paper, cotton, cold press or rough, 300 gm2
Watercolour brushes;
- Round # 10-12, # 6 and # 2; Escoda, Paul Rubens or Dainayw;
- Flat synthetic brush 3/4 and 1 1/2 or larger (Escoda, Grumbacher, Santa Fe Art Supply, Connoisseur ) 
- Detail brush (Princeton, Artist's Loft, Escoda)
Artistic tape;
Watercolour board (the board which you will tape your watercolour paper to);
Watercolour palette with a large surface for mixing pigments.  Alternatively, you can use a white ceramic plate. 
A Pencil  2B and Eraser (kneadable);
Two large jars for water;
Paper towels;
Sea sponge (optional);
Sponge (a small pieces approximately 2x2 cm);
Salt;
Hair dryer
The list of watercolour paint for  "Snowdrops"
Watercolour paint;
Light Yellow (Lemon Yellow, Daniel Smith)
Light Green (Green Gold, Daniel Smith)
Dark Green (Undersea Green, Daniel Smith)
Cobalt (Cobalt Blue, Daniel Smith)
Ultramarine (French Ultramarine, Daniel Smith)
Black Blue (Indigo, Grumbacher)
White Gouache (optional)
And/or