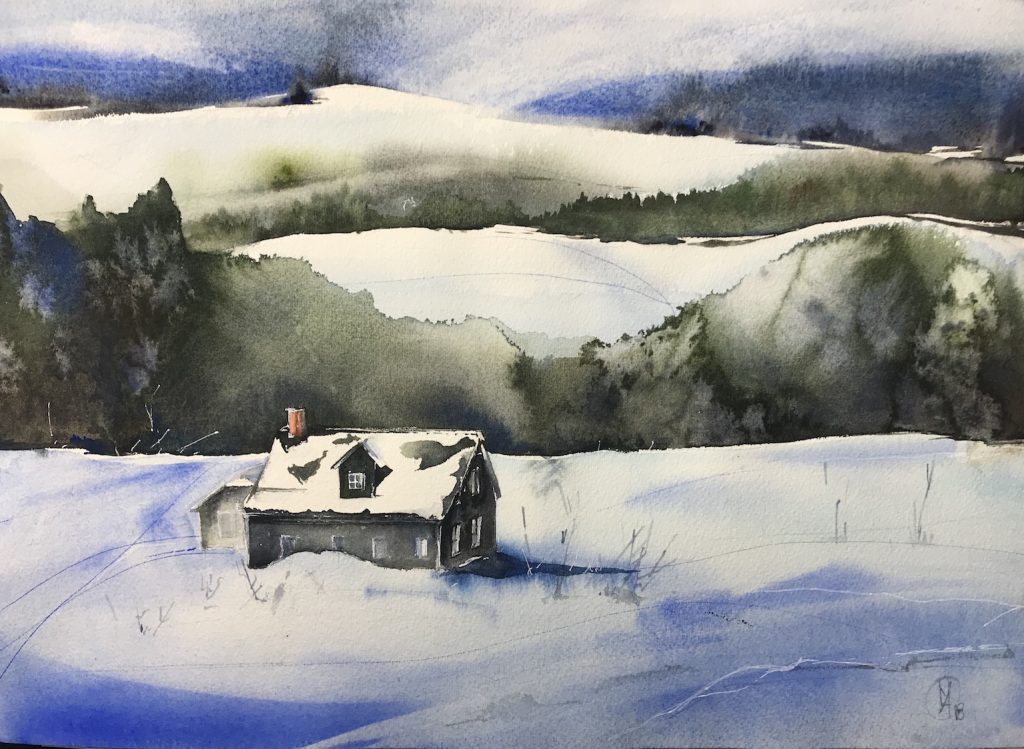 What you need to prepare before the class:
Please prepare 1 small/medium sheet and 1 big sheet for the painting exercises. You will do one chemistry experiment and one painting.
Also, you will need all types of salt you have in your kitchen (course, table, fine grained etc), vinegar, rubbing alcohol, citric acid (optional), sea sponge* and a small piece of Magic Eraser (optional).
*Sea Sponge would be the best, but any type of clean (never used) sponge will work as well.
For the painting exercise you can trace the image of the Winter Farm – only the building silhouette. Also you can try to draw the building by yourself.
Classwork Reference
Credits Bill Brooks, Farms in the Ottawa Valley near Wilno, ON, Canada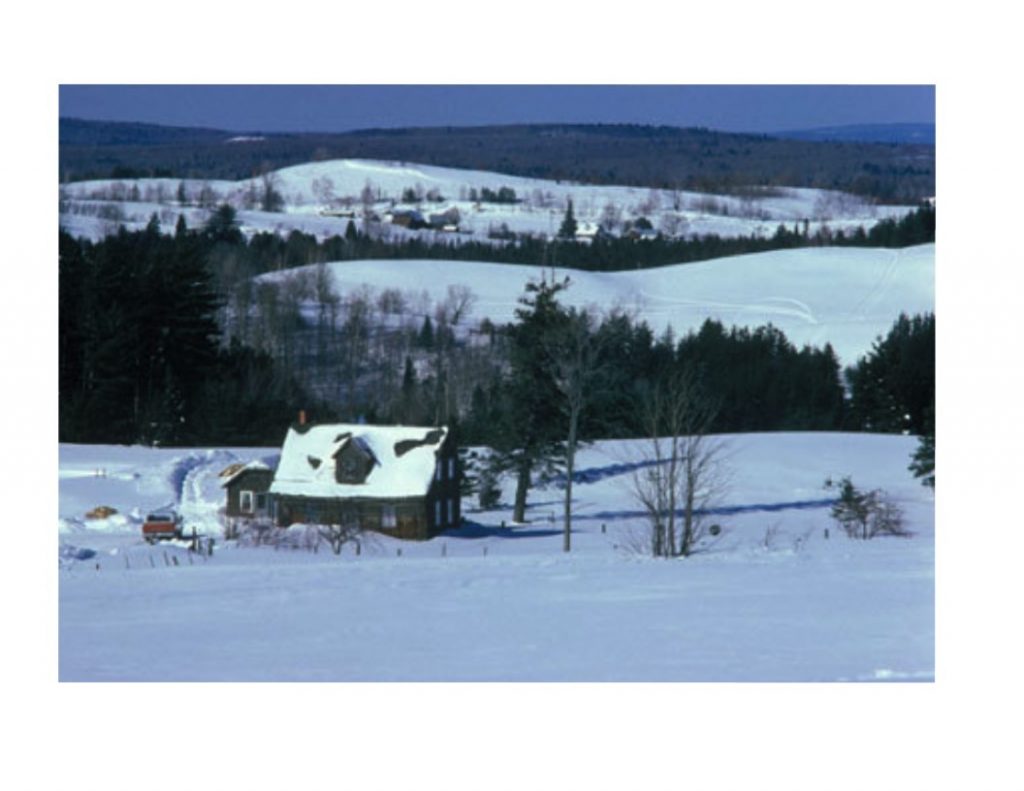 Reference for homework inspirations