If you consider yourself a beginner, and you have never tried watercolour painting before or have tried it a long time ago, then this article is for you. If you aim for good results in your watercolour painting, then my first recommendation is don't be afraid to invest some money in watercolour materials from the beginning. Otherwise you may be disappointed because it did not work as you expected and you will not get to the level of joy and proudness that you deserve.
My experience with watercolour is that it is a media where the quality of materials are very important. For example, when I teach pencil drawing, I always say that it doesn't matter on what paper and with what type of pencil you are going to learn to draw. My favourite joke is; You need a stick covered with dirt to create a masterpiece. But this does not apply to watercolour, where the good quality materials equal good results.
On the other hand, I understand that you want to stay within your budget. Sometimes it is even scary, because you afraid that you will not like watercolour painting at all. But money is already spent and all materials will be placed in the cabinets to collect dust. I know, it is a dilemma. So it is up to you to decide. Just remember that you will never know until you try.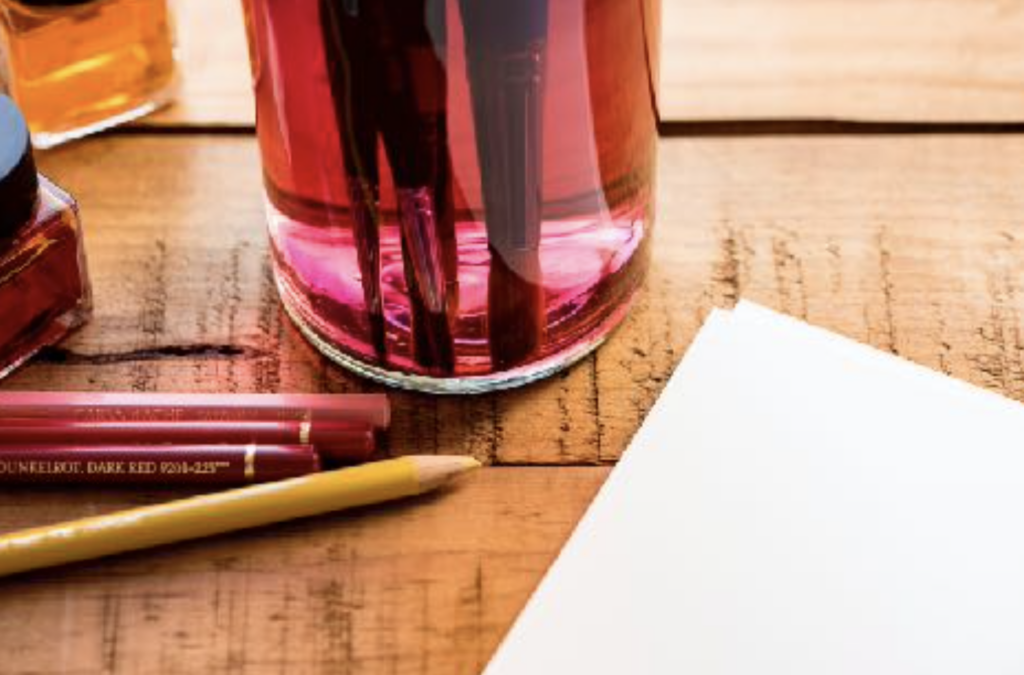 Of course you can use different materials, not very expensive. Maybe recently you have found some paints and brushes in the storage after your kids went to college, or your friends gave you for Christmas; a Costco or Walmart painting set. Give these materials a try at the beginning of your watercolour journey and see if you are happy with your results.
But, I can assure you that with time you will want to try better quality paints, brushes and especially cotton paper. Only because it does make a huge difference.
The main question is, what the minimum materials that you need for the start. You can find the list of links of my recommendations at the end of each chapter.
Quick link to the chapters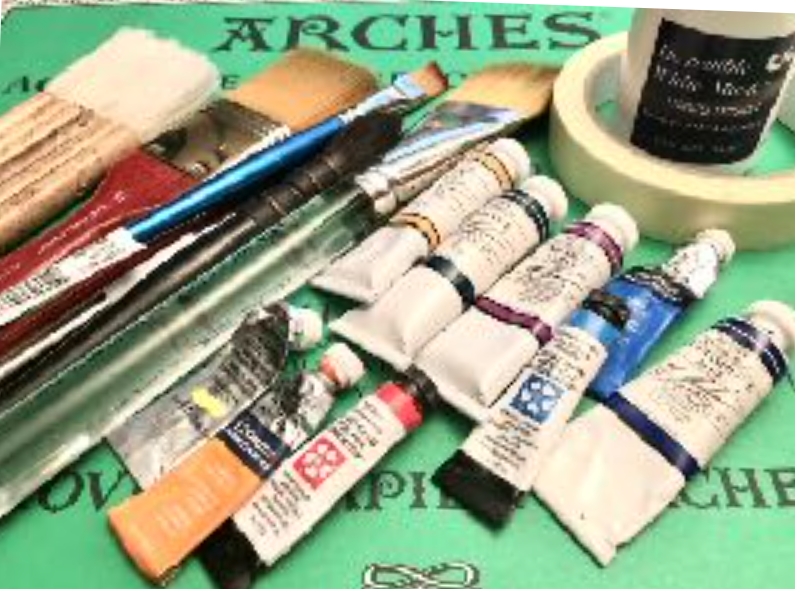 PAPER
First of all, the watercolour paper. It easy to find at any art supply store, it is always clearly labeled as "watercolour paper". And, yes, it is better to use watercolour paper for watercolour painting. You will not be able to achieve the effect of transparency and airy watercolour washes on drawing paper.
INGREDIENTS
Let's learn how to read the paper package. The first aspect to look for on the package is the INGREDIENTS that paper is made of.
There are 3 types of ingredients:
100% cellulose
Mix of cellulose and cotton
100% cotton
If paper is made of cotton then "100 % cotton" is clearly labeled.
You easy can find percentage of cotton on the package on this photo.

Any other percentage of cotton for example "50% cotton" and nothing else said about another ingredients. Then it means the other 50% is cellulose.
If you can not find anything mentioned about what paper made of – it means it is 100% cellulose. On this photo you will not find the word "cotton", that means the paper made of cellulose.

WEIGHT
The weight of the paper is the second aspect you need to pay attention to.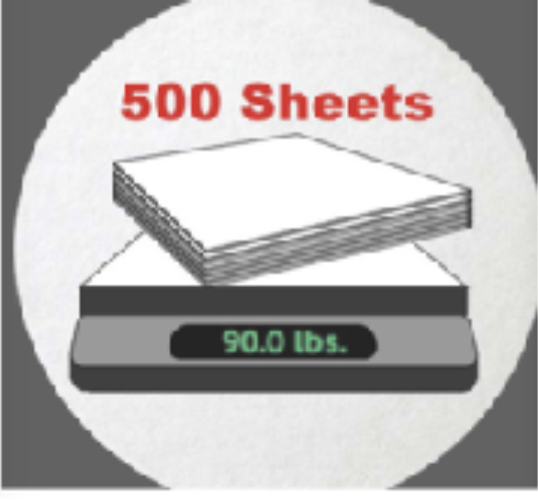 The weight gives you an idea of the thickness and stability of the paper. It is most commonly indicated in pounds. The weight designation is the physical weight of a ream of paper, which is 500 sheets.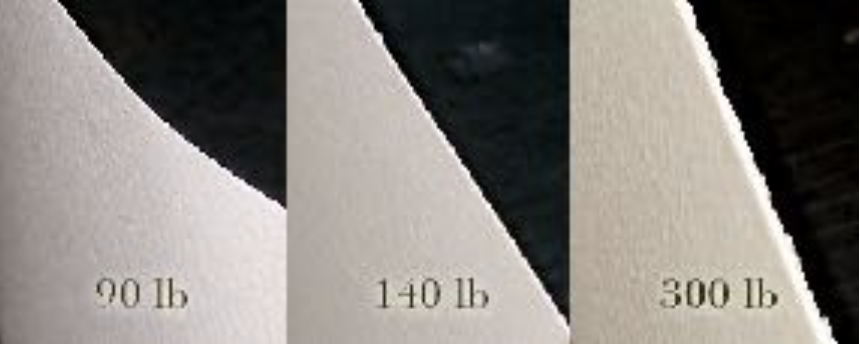 Most watercolour papers are:
90 lb. (120 g/m2)
140 lb. (300 g/m2)
300 lb. (640 g/m2)
It is simple, the higher the weight the better the quality. It is that easy to remember. You need to get 140 lb.(300g/m2) or higher.
If the weight is less than 140 lb (300g/m2) – it is suitable only for kindergarten. Do not waste your money, as you will be disappointed with the results.

Some companies use a special systems to indicate the type of paper.
For example, Strathmore creates the "series";
– 200 series, Good – for children (cellulose)
– 300 series, Better – for school students (cellulose)
– 400 series, Best – for art students (cellulose)
– 500 series, Premium – for professional artists (cotton)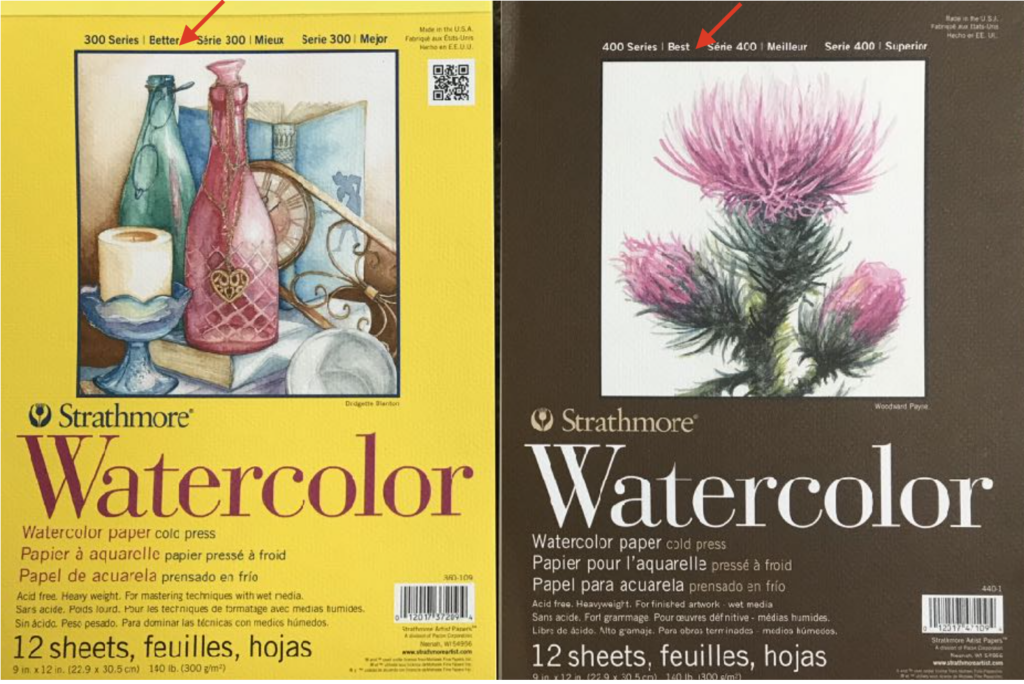 TEXTURE
The next point you need to pay attention to is the TEXTURE.
There are 3 types of textures that you can find on the package: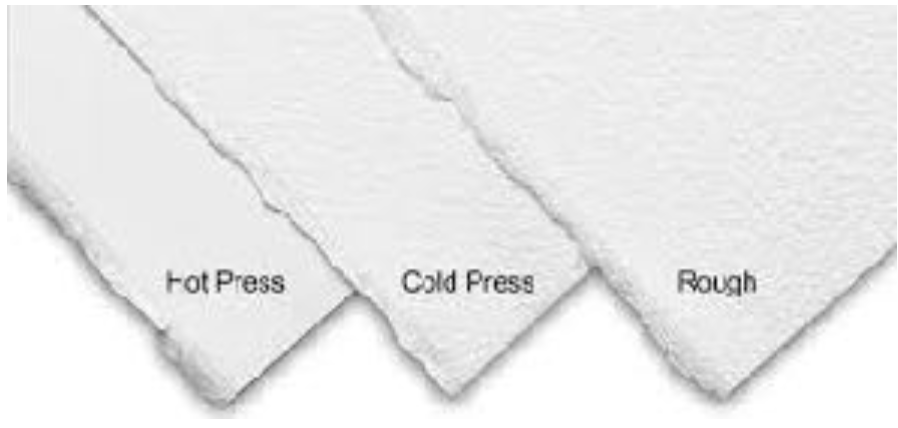 For people with a good imagination it is easy to compare different types of paper with asphalt pavement.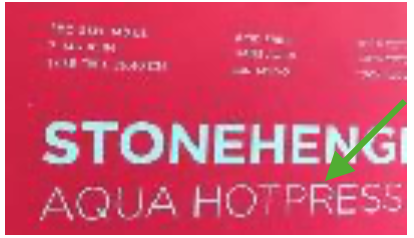 HOT PRESSED
The hot pressed paper surface looks like as a freshly laid silky asphalt, although you need to understand that it is not smooth and clean as a glass surface. It still has a few very shallow slightly visible cavities and holes. It is called a "smooth tooth" surface. This is referred to as "hot press" because the cylinders that are used to press the paper during the manufacturing process are heated. Hot press paper gives you a very smooth effect of fine realistic painting. It used for portrait, botanical illustration and wherever you want to have the effects of clean transparent washes.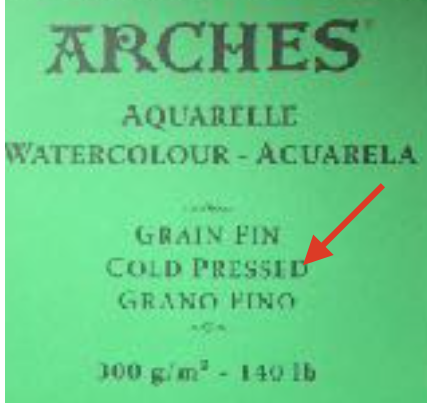 COLD PRESSED
The cold pressed paper you can compare with the older asphalt. It is not rocky yet, but you can clearly see a lots of cavities and holes. This is referred to as "cold press" because the "cold" unheated cylinders are used to press the paper as it is manufactured. The Cold pressed paper is the most commonly available paper in the market. I am sure you have used it at least once in your life. The curves of the texture provide cavities to hold paint pigment in place. The texture gives you enough roughness to be good for all styles of watercolour paintings.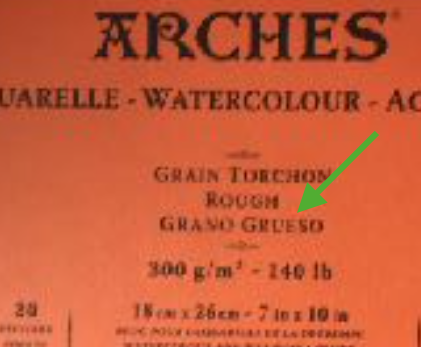 ROUGH
The texture of the rough paper you can compare with a gravel road that has never been maintained. The cavities and holes are very visible. Rough papers are not produced by cylindrical pressing. They are flat-pressed mechanically or not pressed at all. The result is a very heavy "tooth". It is usually used for landscape paintings where the effect of rough textured surface will be more visible. This is my favourite type of paper. I find it is most fascinating to use because you do have not any idea what results you will get.
PACKAGING
There are a few types of packaging of watercolour paper that you can find in the market.

A single sheet, usually it is format A1 or "Full Imperial". It is the biggest size of watercolour paper available, unless you buy it in large rolls. The Full Imperial is 23.4×33.1" or almost 60 cm by 84 cm. There are also A2 or Half Imperial, A3 or Quarter Imperial. Sometimes it is better for your budget to buy one big sheet and cut it into smaller sizes.You can get 16 sheets of printer paper size from one sheet of A1. The printer paper size is A4.
Loose pack – it is package of pre-cut sheets packed in a plastic or paper wrap with a sheet of card stock for reinforcing. They are ready to use right away.
Spring bound notepad. This type of package is good for exercises, sketches and fast paintings. When you flip a page the top of the sheet does not get damaged. You can keep all your sketches in one place. Sometimes you will find a special perforated line on the top of the sheet for easy tear off.
Glue bonded notepad or Block. The sheets are glued on one side. This type of paper is usually used for finished art work. To detach it from the package you need to carefully pull it loose starting on one side.
There are two types of Blocks.
Papers glued together on two sides and four sides.
This ready for painting block is comfortable to use when you do not have a special watercolour board to attach the paper to. These blocks give you freedom of using it right away.
Four side glued block has an open window on the top side. When your painting is done and dried you can detach it from the block. You can find a clear instructions how to do it on the inside side of the cover. "Remove sheets by inserting a palette knife here."
You can use your fingers to detach your finished work from the two sided glued block. It is even easier because you do not need to have a special knife.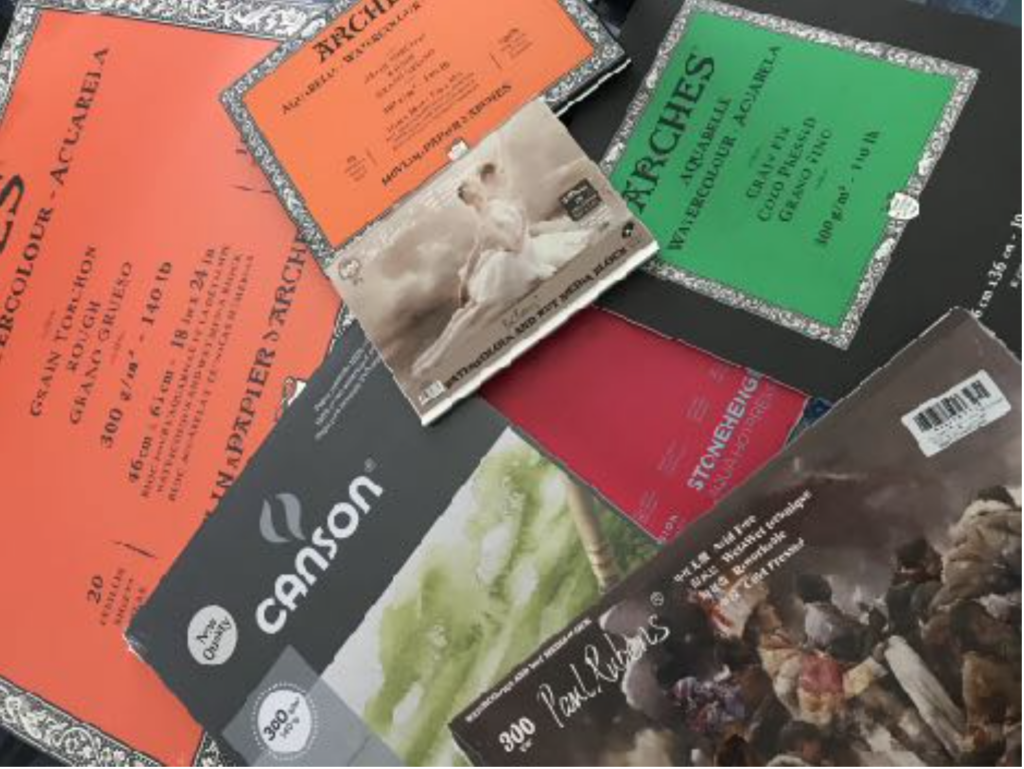 The most common brands in the North American watercolour paper market

ARCHES® is the paper mill that offers the most extensive range of fine art papers made on a cylinder mould.
ARCHES® Aquarelle paper gelatin sized "to the core" is a reference among papers, chosen by artists all over the world. It is only paper in the world made by this unique method.
Resource arches-paper.com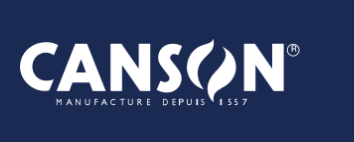 World leader in the fine arts market, Canson®manufactures papers for sketching, drawing, pastel, watercolour, oil painting, acrylic, graphic arts, art publishing, conservation… Over 450 years of experience give Canson® unique expertise and know-how to offer high quality papers, which inspire and give confidence to all artists, professionals and enthusiasts.
Resource en.canson.com

The history of Strathmore Paper Company began on St. Patrick's Day in 1892 when its founder, Horace Moses, opened the Mittineague paper mill in West Springfield, MA. Soon after opening the first mill, Mr. Moses visited the Valley of Strathmore in Scotland. The thistle was in full bloom and the beauty of the site impressed Horace Moses so much that he started using the name and the thistle as a symbol of high quality art and printing papers.
The Strathmore brand name began to appear on our fine art papers in 1899, first with Charcoal and soon after with Bristol. The Strathmore brand quickly became known as one of the highest quality art papers used by many leading artists around the world. Strathmore has kept this reputation as a supplier of fine art paper for over a century. Today, we continue to provide artists of all levels with the ideal surface for producing beautiful works of art.
There are a few links:
Watercolour paper Strathmore
400 series, cold pressed, 300 gm2, cellulose, 12 sheets, 9×12
Watercolour paper Strathmore, 500 series, cold presses, 300 gm2, cotton, 10 sheets, 8×10
Watercolour paper Arches, cold pressed, 300gm2, cotton, 12 sheets,9×12
PAINT
Quick link to the chapters
The second item in your materials list is the watercolour paint. Most important ingredients of the paint are pigments and what binds the pigment together.
INGREDIENTS
The percentage of each ingredient found in watercolour paint varies greatly between companies' brands. The concentrations of each ingredient play a big role in the quality of the paint.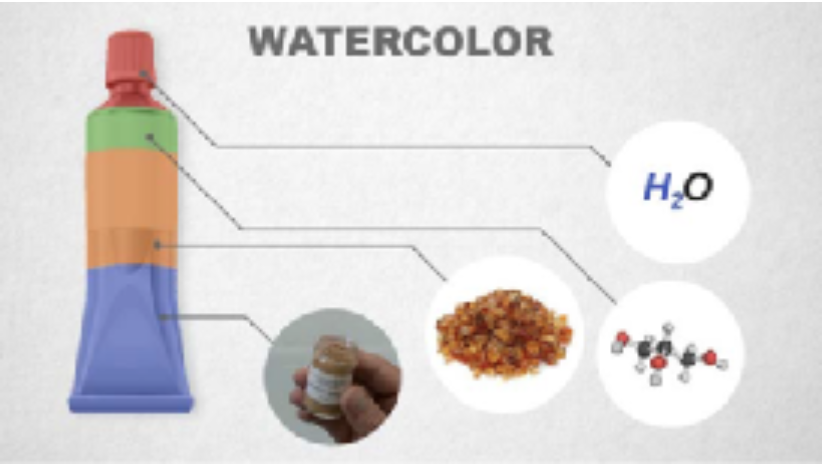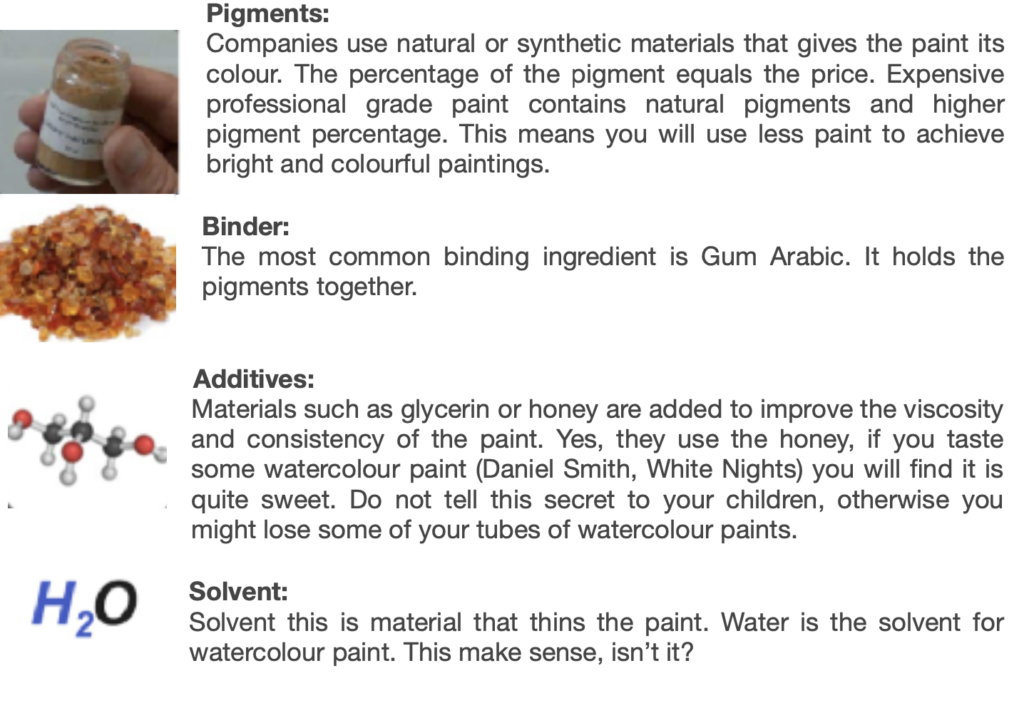 TYPES
It is your personal preference what type of paint you will use. My experience shows that pans (or cakes) and brush pens are more comfortable to use in en plein air sessions, when you are traveling or doing quick sketching. On the other hand, the paint in tubes and in jars are good for large size paintings in the studio.
There are a few different types of watercolour paint:
SOLID OR DRY
The cheapest version, usually used by the youngest students.

PANS OR CAKES
You can find pans in two sizes; full pan and half pan.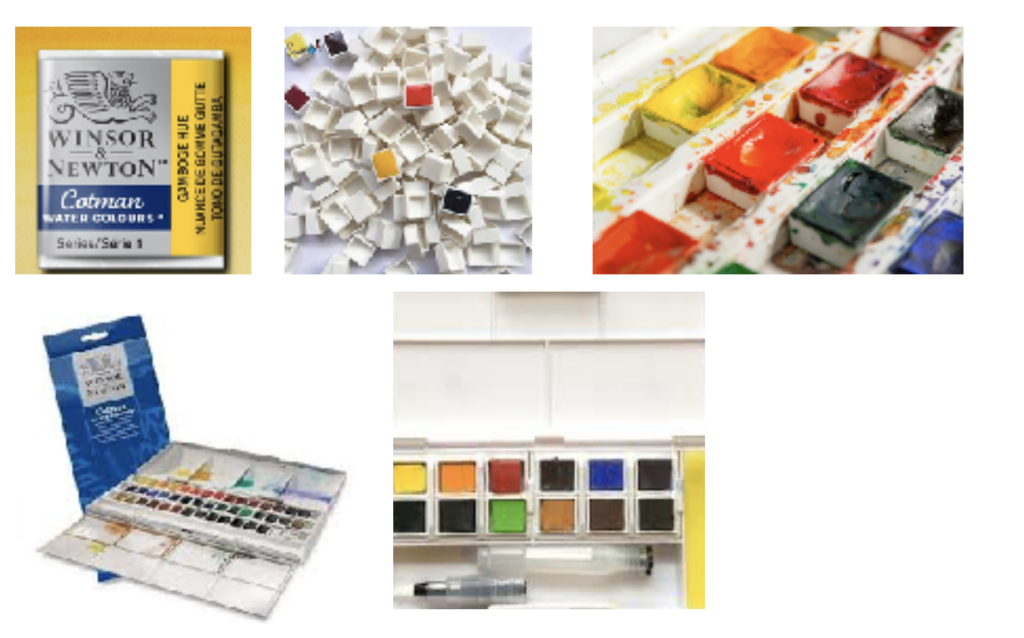 TUBES
You will find tubes 5 ml, 14 ml, 37 ml.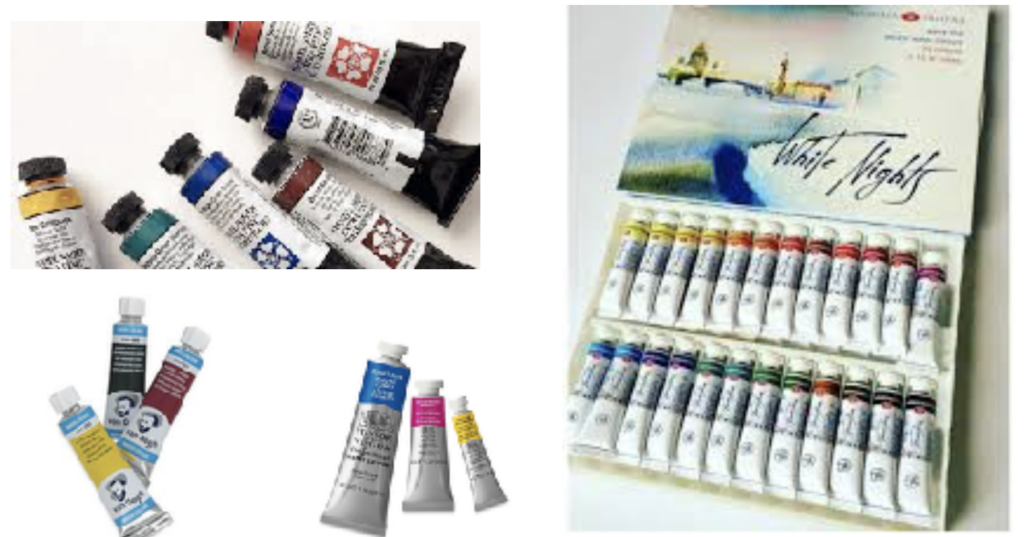 CONCENTRATED LIQUID WATERCOLOUR PAINT
These ink-like very hight concentrated pigments you will find in small jars with build in dispenser.

WATERCOLOUR BRUSH PEN
These water soluble markers are fun to use. They are good for fast sketching.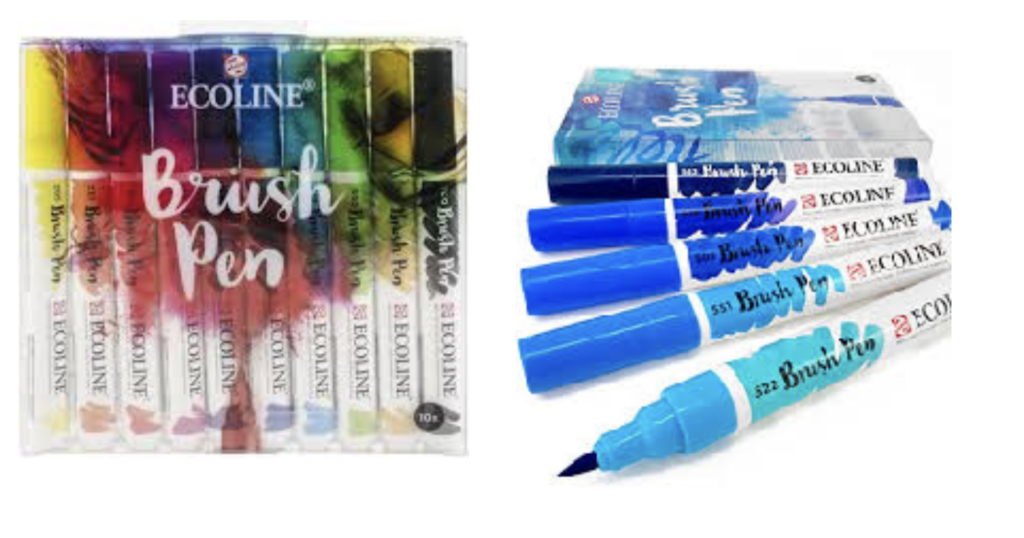 WATERCOLOUR PENCILS
The water soluble pencils are easy to use for adding details to your painting.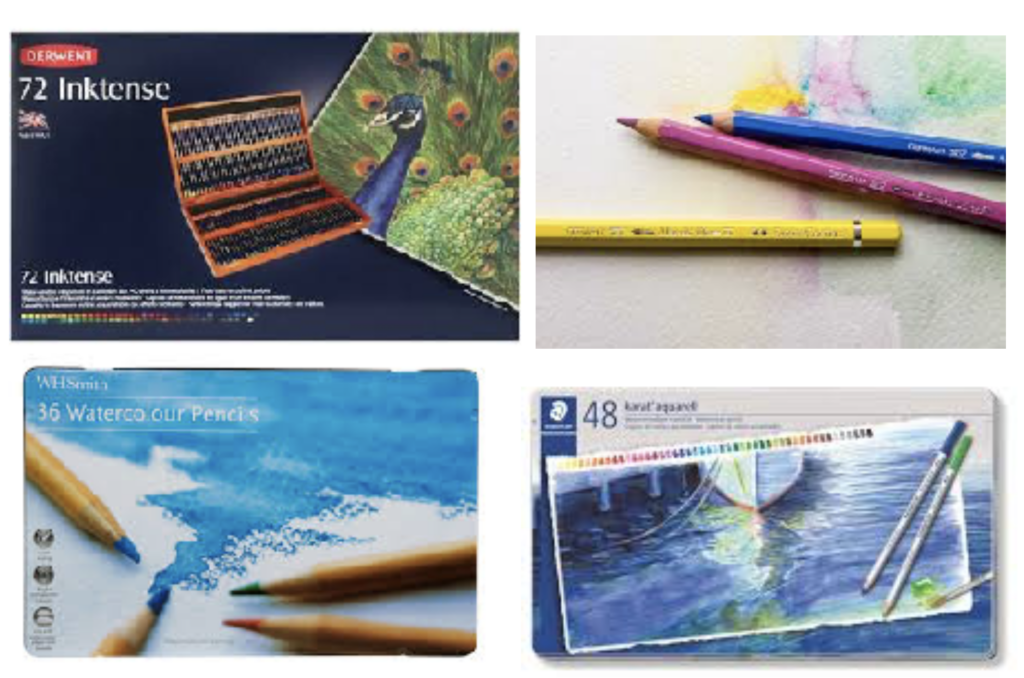 GOUACHE (opaque watercolour)
This is water-soluble watercolour paint, gives you an an effect of solid covering layer. I use only white colour for a final touch for lightening up reflected areas. It is usually sold in tubes or plastic containers.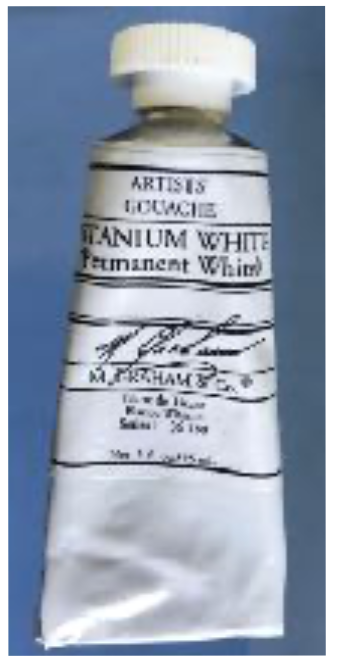 PURE PIGMENTS
Usually it is used in Asian style watercolour. It could be powdered or premixed with gelatine.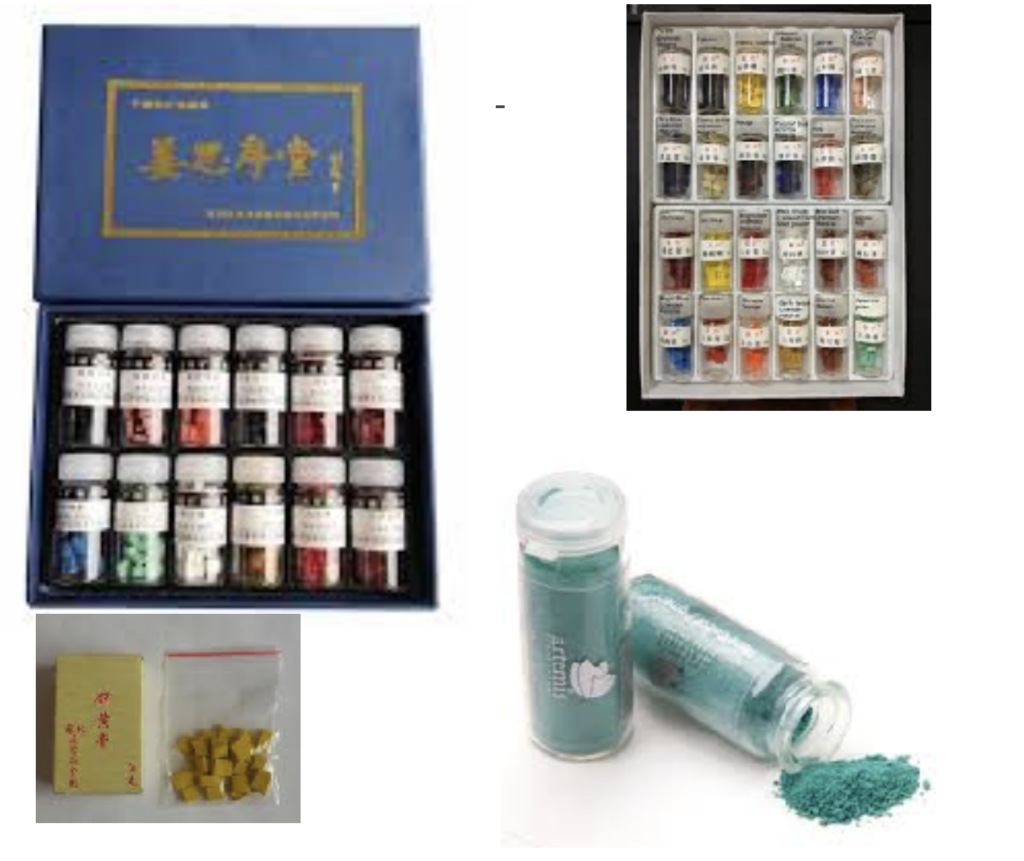 The most common brands in the North American watercolour paint market

Daniel Smith Inc. manufactures professional artist quality watercolor paints, oil paints and mediums. Owner John Cogley maintains an unwavering commitment to quality and innovation, so that artists worldwide can always rely on the stellar performance of DANIEL SMITH products, which are proudly made in the USA since 1976.
Resource danielsmith.com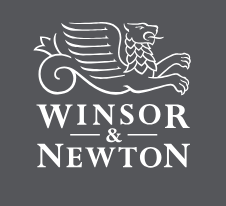 In 1832 chemist William Winsor and artist Henry Newton brought together the knowledge of the scientist and the creativity of the artist to offer an unprecedented choice of colour, clarity and permanence to fine artists.
Winsor & Newton pinpointed what was really needed – a regular source of reliable colours and brushes. Winsor & Newton first developed vastly improved watercolours, followed by a number of other innovations including Chinese White, the first durable opaque white watercolour, and collapsible tin tubes for both oils and watercolours.
A series of royal appointments and awards in the late 1800s paved the way for Winsor & Newton to take its colours around the world.
In the early 20th century Winsor & Newton expanded its range to offer key value ranges. It also expanded its factories to ensure colour and brush production carried on through both world wars. But William and Henry's original ethos stayed at the heart of the business – whenever there was a new, exciting or better pigment or binder available, Winsor & Newton introduced it, including Designers gouache, fast drying oils, water mixable oils and the revolutionary Artists' Acrylic (now Professional Acrylic).
Resource winsornewton.com
Royal Talens is a Dutch company located in Apeldoorn that specializes in art materials. The company produces and markets its own products, apart from commercializing other licensed brands such as Van Gogh, Rembrandt, Bruynzeel. Products commercialised include acrylic paints, oil paints, watercolor paintings, brushes, markers, inks, pastels, pencils, pens, gouache, canvas, papers.
In the past Talens has also produced fountain pen ink, typewriter ribbon, carbon paper and other office supplies.
Resource wikipedia.org
Royal Talens is as manufacturer active in the fine art segment with the following brands: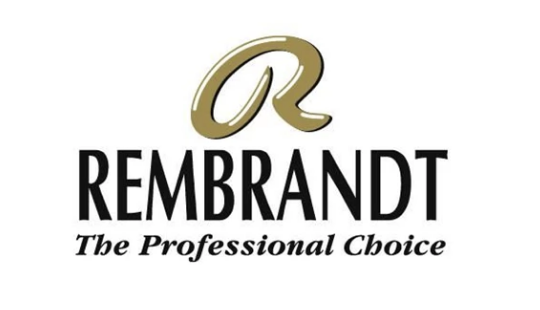 Rembrandt, a legendary name for a range that is known for its superior and unparalleled quality. It has been developed through pure skill and artistic insight and is based on the best raw materials. This allows Rembrandt products to boast unique characteristics such as maximum fineness, lightfastness and durability.
The choice for the professional artist.
Since 1899, Rembrandt watercolour paint has grown into an indispensable range for the professional watercolourist. These vivid watercolours are made using pure gum arabic and premium-quality pigments that offer the highest degrees of lightfastness.
Resource royaltalens.com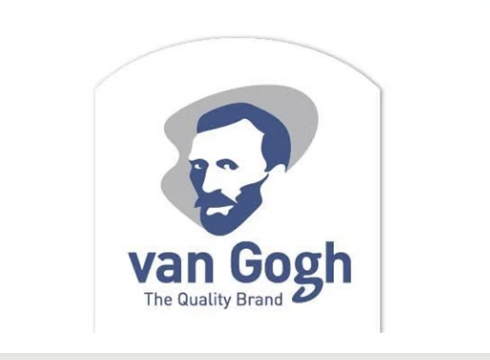 That is why you use Van Gogh paint, so that you can focus completely on your creativity and the painting process. Thanks to the lively colours you can do anything in your paintings.
Your inspiration determines the direction and the paint is your instrument. Van Gogh is therefore the ideal brand for the serious artist for whom quality is important.
Resource royaltalens.com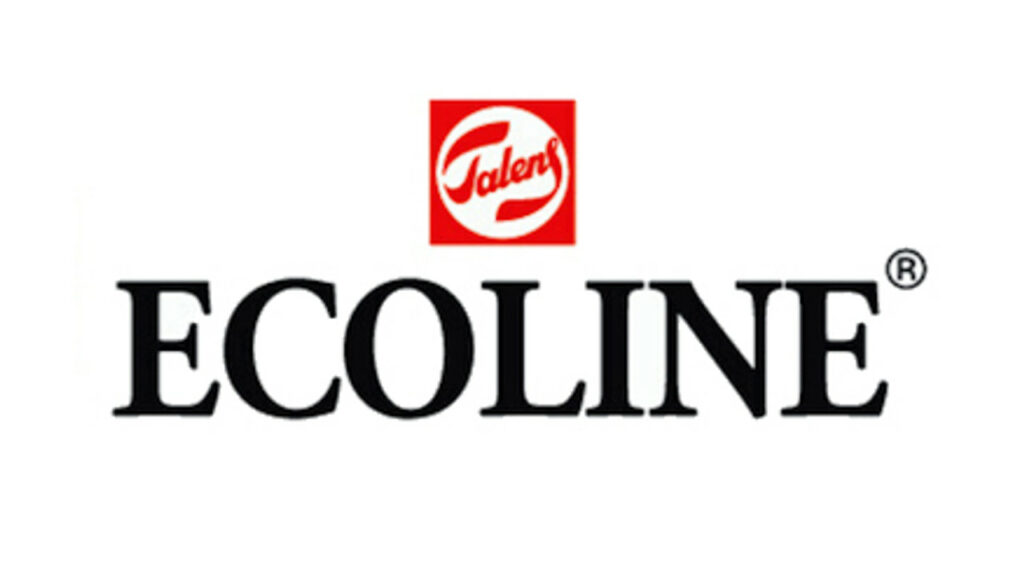 Talens Ecoline has been part of the creative landscape since 1930 and is famous for its extensive range of brilliant colours. Whether it involves artistic impressions, product design, illustrations, fashion design, calligraphy or children's drawings, the bright colours of this liquid watercolour ink bring every piece of art to life.
Thanks to their pure formula, based on dyes and gum arabic, the colours of Talens Ecoline are astonishingly brilliant and vivid. Ecoline comes in bottles of 30, 490 and 990 ml, the Ecoline Brush Pen and the Duotip marker, available separately and in sets. Ecoline also offers watercolour paper for the best results.
Resource royaltalens.com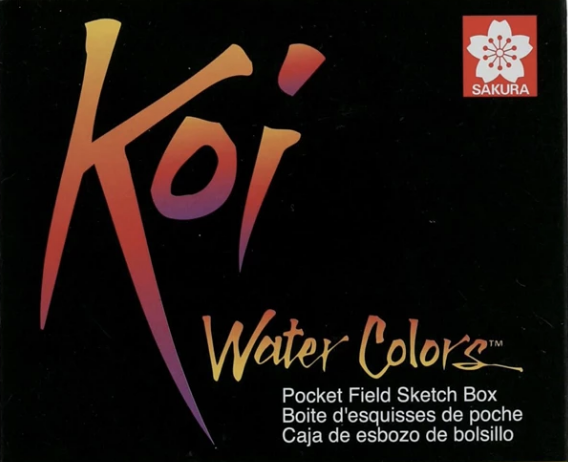 Koi Water Colors are fun and vivid watercolour paints to illustrate, decorate and create art with! The collection consists of compact, pocket-sized boxes with specially selected colours for painting 'on the go' and studio sets with a larger colour range. These watercolour sets contain everything you need: mixing palettes, sponges and Koi Water Brushes (brushes with water tanks), so you can paint anywhere, at any time!
Resource royaltalens.com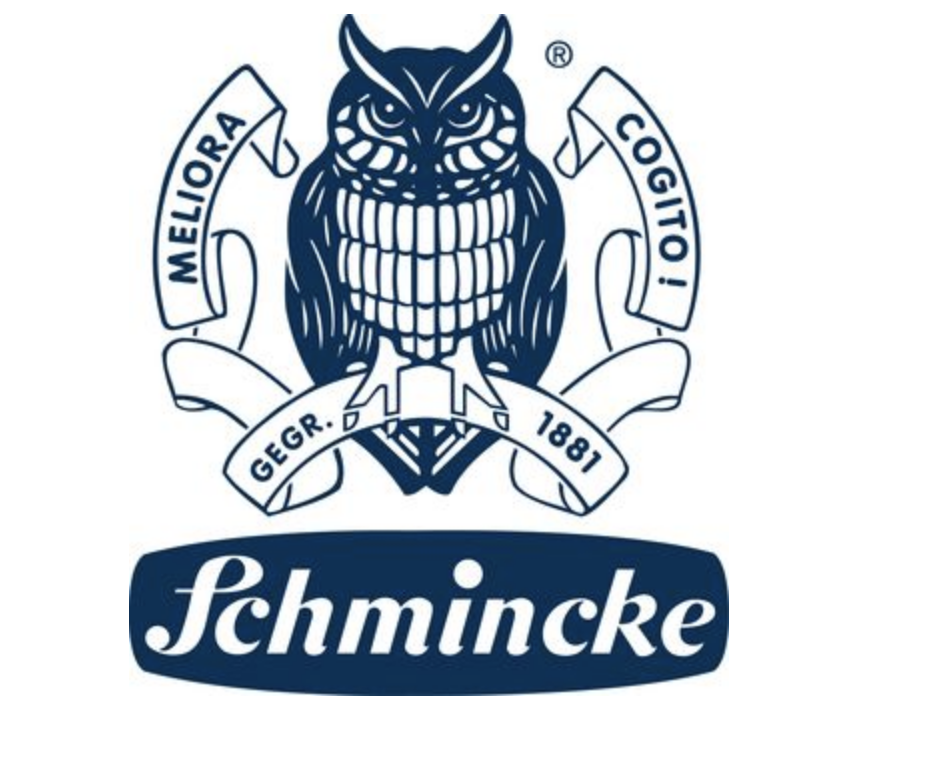 Since 4 generations the traditional Schmincke-goal is making and providing the very best finest artists' colours for demanding artists. In 1881 Josef Horadam and Hermann Schmincke, affiliated through their wives, searched and found traditional resin-oil-colour recipes, almost lost during the last period before the invention of the metal tube. (Without tight containers like tubes the resin-oil-colours could not be durably kept while painting outside).
After moving to a newly built factory in 1974 and even more so after the 100 year Schmincke jubilee in 1981, global expansion-activities intensified, especially with the leading Schmincke brands MUSSINI®, NORMA® Professional, HORADAM® AQUARELL and soft pastels. In 1999 a short but most refined HORADAM® GOUACHE program is being added as well as specialities like Calligraphy-Gouache.
This complements our founding-forefathers motto:
"MELIORA COGITO – I strive for the best".
Resource schmincke.de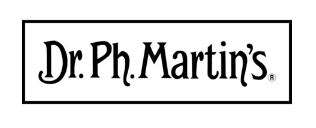 DR. PH. MARTIN'S : COLORING OUTSIDE THE LINES SINCE 1934
For 82 years Dr. Ph. Martin's has delivered the most brilliant liquid color products for use with brush, airbrush, technical pens, dip pens, and just about any other utensil you can handle. During that time we've always done things a little differently than the rest of the industry through our commitment to high quality, 100% liquid products—highly concentrated liquid dyes and brilliant pigment-based inks and acrylics. Today our iconic products are chosen by artists around the world for use on paper, canvas, film, fabric, and just about any other medium you can think of.
Often imitated, but never replicated, Dr. Ph. Martin's products let you immerse yourself in a world of color like no other.
Resource docmartins.com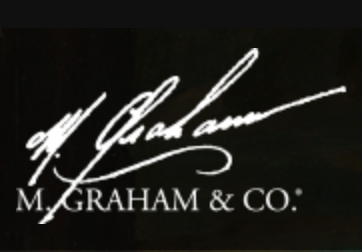 M. Graham & Co. was founded 25 years ago by two artists with a passion for oil painting and the Renaissance masters.
Both founders graduated with fine art degrees in the 1970s, exactly at the time when artists were beginning to voice concerns about the health effects from toxins in their art materials.
They set out to create a fine art supply company that would serve artists by providing them with safe, high-quality, solvent-free oil colors that would be worthy of the masters.
M. Graham is a pioneer in bringing back the traditional art of hand-crafted, small batch paint made with the historic natural bases of walnut oil and honey.
Resource mgraham.com
There are a few links:
Watrcolour paint set Winsor & Newton, 12 colour
Watercolour paint set Paul Rubens, 36 colours
Watercolour paint set Koi, 48 colours
BRUSHES
Quick link to the chapters
The brush is the third item that you need for watercolour painting. The most important quality characteristic of the brush is to be able to hold a lot of water and have a pointy tip (when the brush is wet – the brush hair should create a sharp tip).
The variety of the types of the watercolour brushes sometimes make you wonder; do you need all these types of brushes? As a beginner you might feel quite confused.
Early watercolorists used only natural hair brushes for watercolour painting. Today you can find brushes made from synthetic sable hair along with natural hair of squirrels, sables, weasels, cows, wolves, goats and even rat's whiskers. Each type of hair gives different characteristics to the brushes, but all of them hold water very well.
HAIR TYPES
Sable
Named for the animal from the mink family, the Sable Marten, sable brushes are soft and springy. Sable brushes are capable of holding a sharp point for controlled painting. Although its name suggested that the hair fibres are taken from an animal called "sable", the hair commonly originates from a weasel or mink.
Synthetic sable
Made from nylon or polyester fibres, synthetic brushes offer the most versatility. Synthetic brushes can be used with virtually any type of painting medium. If you are not sure what type of brush to purchase, synthetic brushes may be the best way to go.
Goat
Goat hair brushes are very soft and they are lack spring, but they are capable of holding a phenomenal amount of water.
After years of painting I have ended up with using only a few brushes; one big flat brush made from synthetic hair; one round brush made from square hair and one tiny liner brush for final details.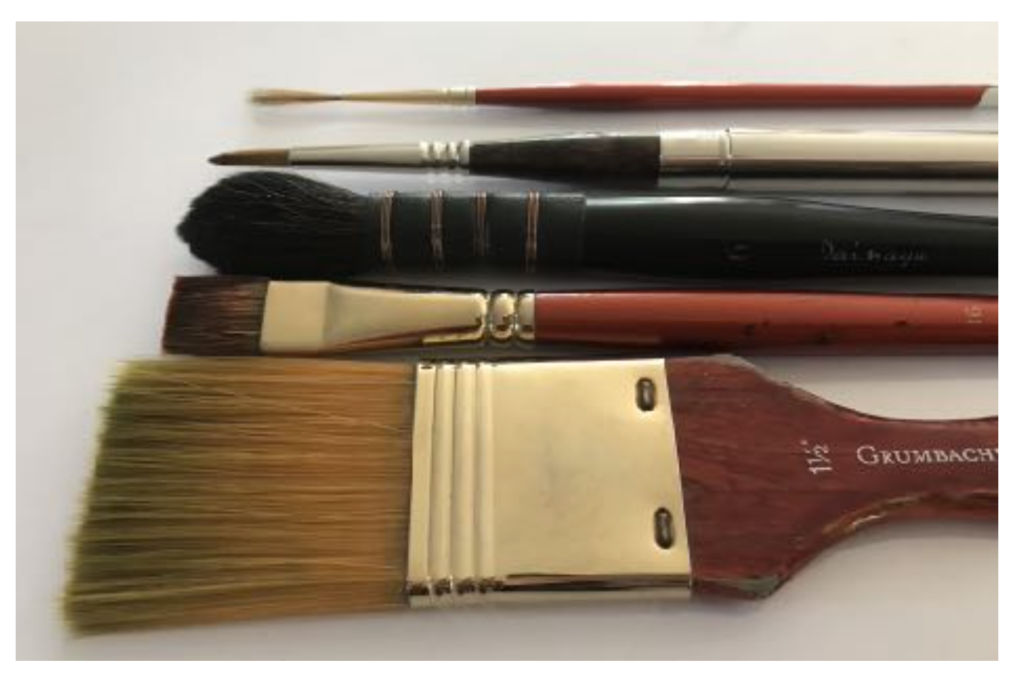 Bellow you can see the collection of my brushes. I can find the same situation with my husband's tools collection. You never know what you need, until you try it.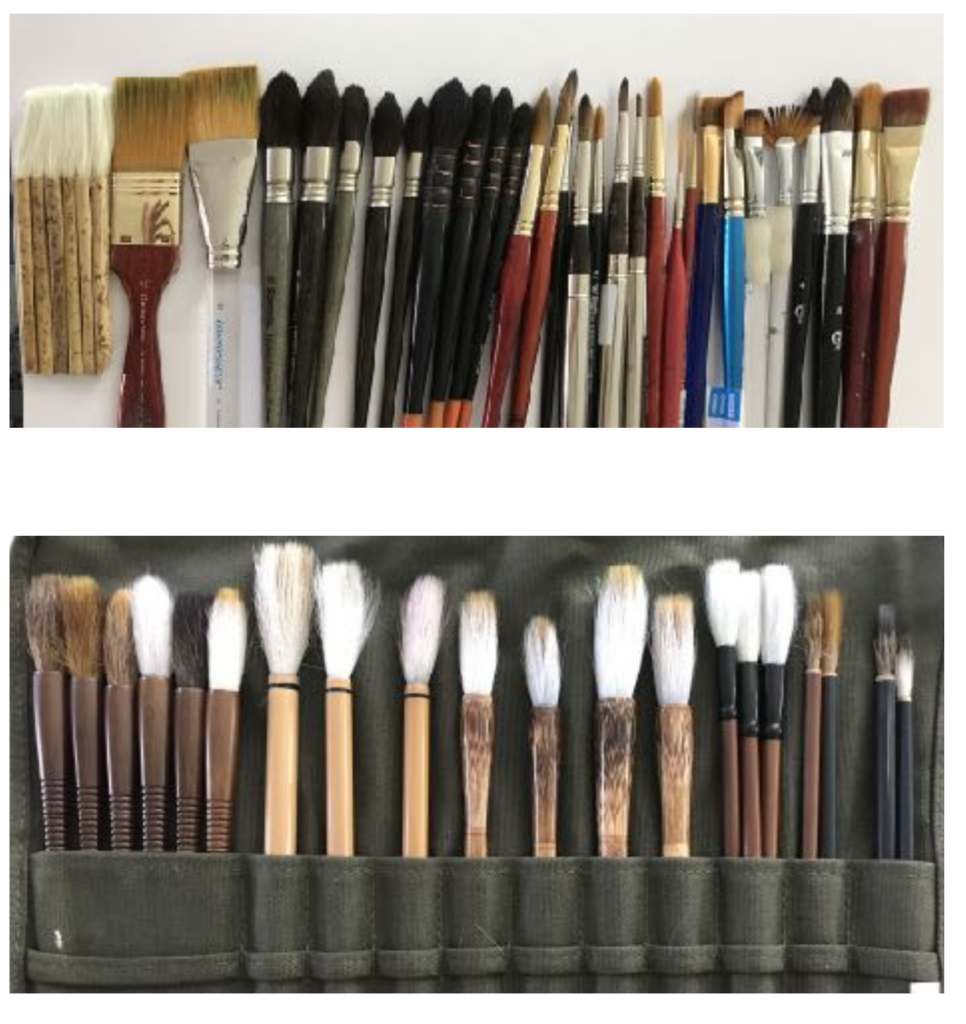 There are a few links:
Flat brush for wetting the paper and for big washes, synthetic hair, size from 1 1/2 inches ( 36 mm), (Grumbacher)
Flat brush, synthetic, size 1/2 inch (12mm) (Grumbacher)
Flat brush, syntetic, size 3/4 inch – perfect for lifting (set of 3 brushes, Escoda)
Big round brush, natural hair (squirrel) or synthetic sable, size 12-15 mm in diameter (Paul Rubens)
Set of 3 round brushes natural hair , squirrel (Dainayw)
Tiny round brush, natural hair or synthetic , liner, size 20-30, (Princeton)
PALETTES
The palette for watercolour could be any flat white ceramic plate. Watercolour paint never gets "bad". It can dry out, but when you spray it with water, it becomes alive and ready to use.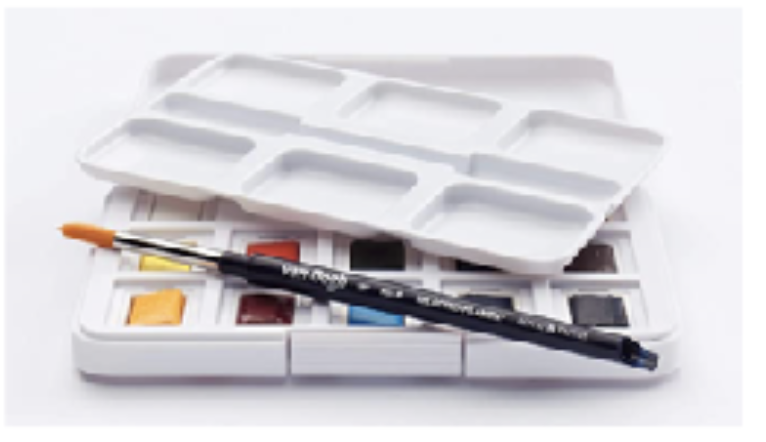 Most paint sets have a built in watercolour palette and a brush, for example
When you choose your paint set, please pay attention on what is included in the set.
You could get a 3 in 1.
These are my pallets. I find this design attractive and practical because:
– it is lightweight;
– It has two big flat surfaces for mixing pigments;
– It is easy to clean;
– It has a lid and big plastic bag for storing.
I have two sets of watercolour palettes; one colour set for flowers and another for landscape painting. To tell the truth, I never clean them, because the pigments could be reused again instead of throwing them away.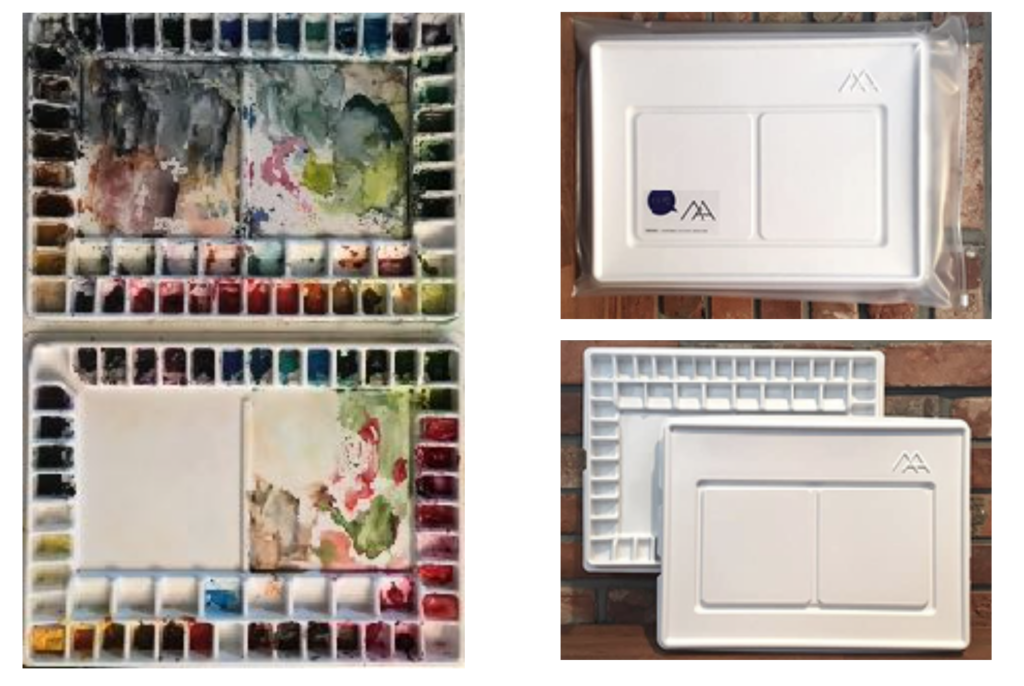 There is large variety of palette designs and styles available at craft stores and online. My recommendation to not rush, try to use what you have already at your paint set. Or, use a ceramic plate. Over time you will understand what you need.
There are a few links:
IN a ART artist palette with lid and a plastic bag, 51 wells
Martin Universal palette, 24 wells
New Mijelo Bulletproof Glass palette, 36 wells
MASKING LIQUID
Quick link to the chapters
Masking liquid is made of a latex gooey substance. It is used to block or reserve some areas before the start of the painting. It usually gets dry within 20 minutes.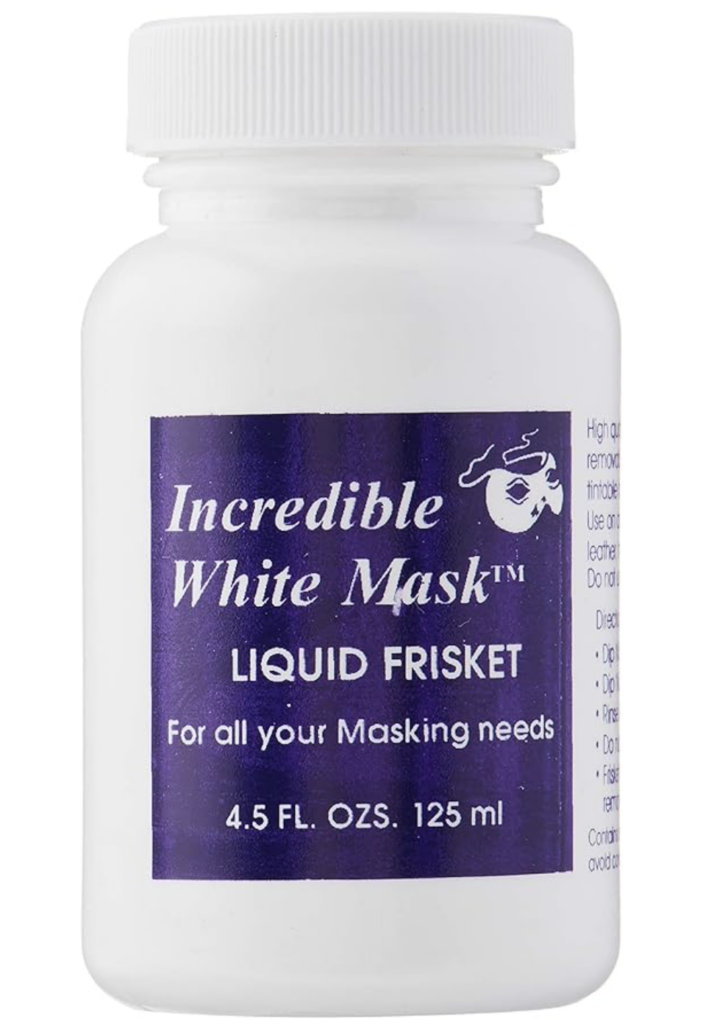 My absolute favourite is Incredible White Mack Liquid Frisket.
There are a few links:
PEBEO easy peel liquid Latex masking liquid
Chartpak Grumbacher Miskit Liquid Frisket

WATERCOLOUR BOARD
Quick link to the chapters
You will need a board to tape the watercolour paper to. The board could be made from different materials: plexiglass, heavy card-stock, fibreboard or any heavy sturdy plastic board.
My recommendation for your exercise is to choose a small size of board, slightly larger than A4 (printer paper). Later you will start to use larger size boards.
There are a few links:

Watercolour board, Grafix, 16×24
DRAFTING or ARTIST TAPE
You will need tape to attach the watercolour paper to your board. My recommendation do not use painter tape that you can buy at any hardware store. It could damage your paper.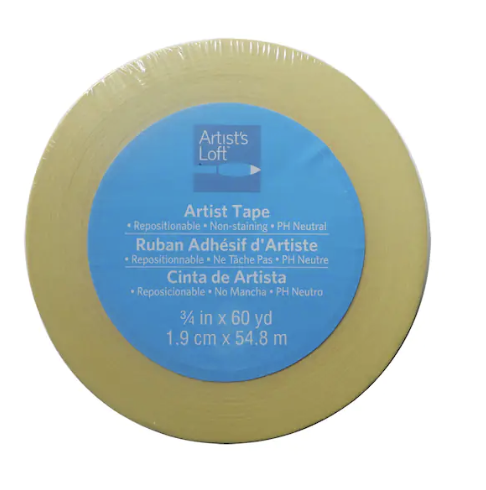 I recommend to use this tape from Michael's Craft store.
I hope you find this article helpful. Please feel free to contact me if you have any questions regarding materials and courses at ottawavalleyartstudio@gmail.com
I wish you Good Luck with your watercolour journey!
Look forwatd to seeing you in my classes.
Let's create together!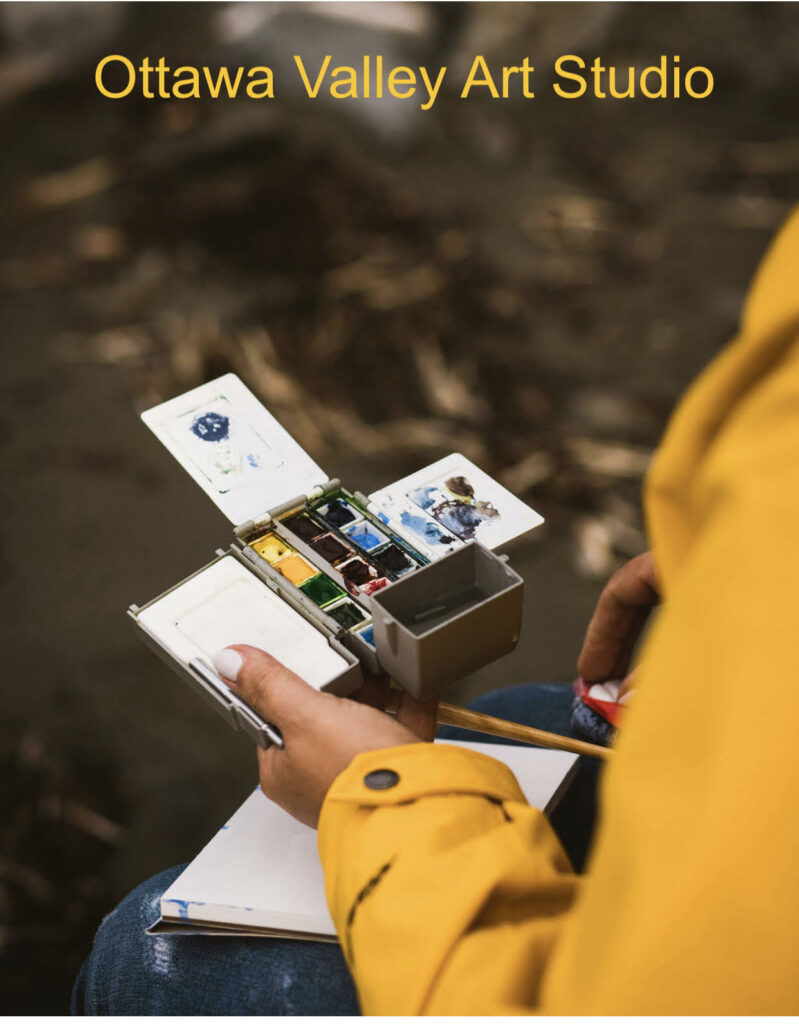 Iya Carson, BFA, BArch
Ottawa Valley Art Studio Founder