Are you a beginner in watercolour? Do you love flowers? This in-person course "My Flowers" for those who want to learn how to paint flowers in watercolour and who haven't had a chance to take the online course Flowers in watercolour for beginners.
The course takes place at Ottawa Valley Art Studio, based in Ontario, Canada. Located 5 minutes drive from Arnprior Canadian Tire and Pakenham Public Library, 15 min from Burnstown, 25-30 min from Kanata (Ottawa), Renfrew and Calabogie.
Art studio is fully equipped. Space is limited to 4 students. Minimum 3 students are required to run the course.
Unleash your inner artist!
The 8 week in-studio "My Flowers" course covers basic watercolour techniques: even and gradated washes, multilayered and infusion wash, negative style of painting and a few different ways to create backgrounds. You will learn step by step how to work with the intriguing and unpredictable media of watercolour. You will progress from the simplest washes through multilayered washes. This will allow you to be more confident with your brushes. Along with understanding the differences in the watercolour painting styles; you will learn the basic rules of composition and rhythms in your paintings.
By the end of this course you will have at least 6 finished paintings along with many exercises. At the last class you will be able to use your own references to create you own masterpiece.
What does this course give to you?
How to make your watercolour bright and beautiful.
How to make the different tones of green foliage.
Composition. How to make your painting look balanced.
What technical secrets you can use in your watercolour.
How to make a value illusion and an absolutely realistic painting.
How to join or separate the background and flowers.
Learn the importance of the brush quality and the types of brushes you should use.
How to use masking liquid and why.
What you need to know about the colour chaos and how to use this knowledge.
What is in the course:
Lesson 1
November 4, 2023
11 AM- 1 PM EST Montreal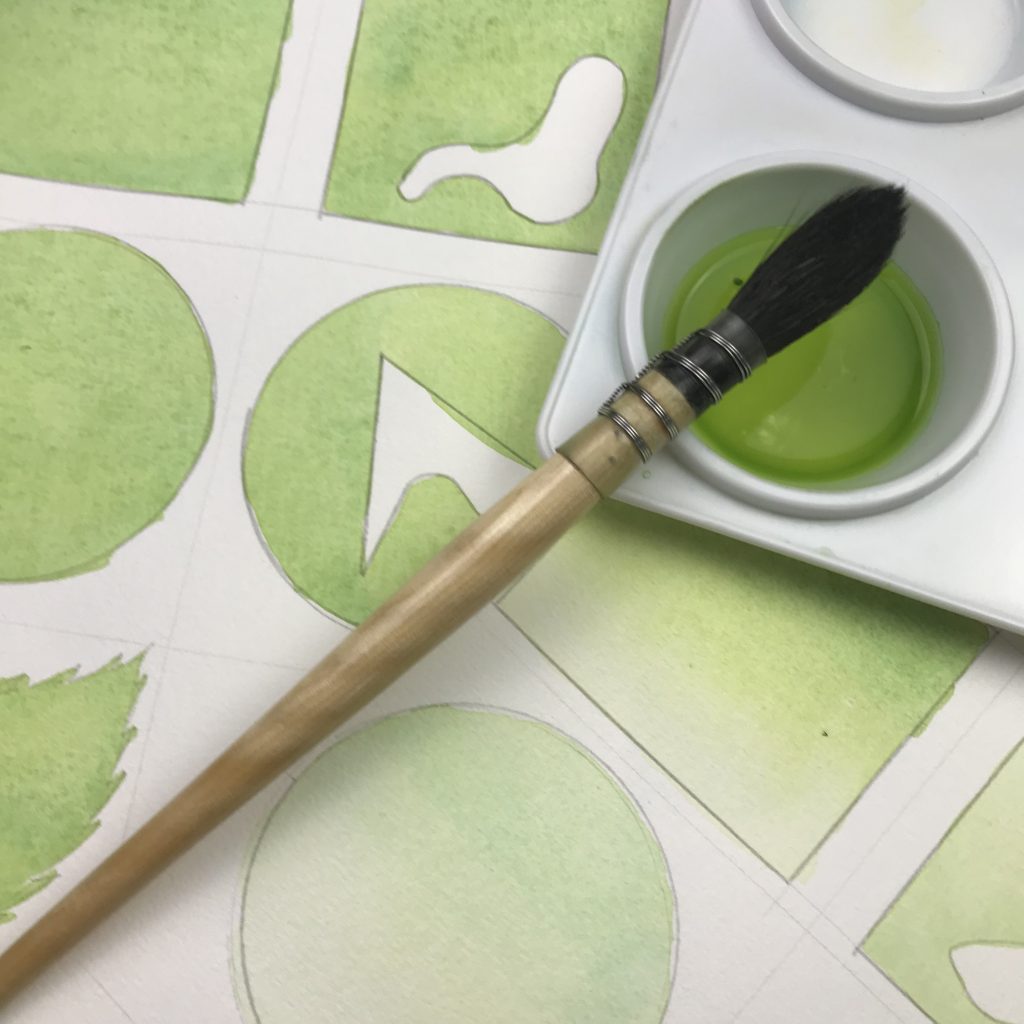 Simple wash
This class is all about practice and understanding what the simple washes are and how you can create the an even "brushstroke-less" wash.
Lesson 2
November 11, 2023
11 AM- 1 PM EST Montreal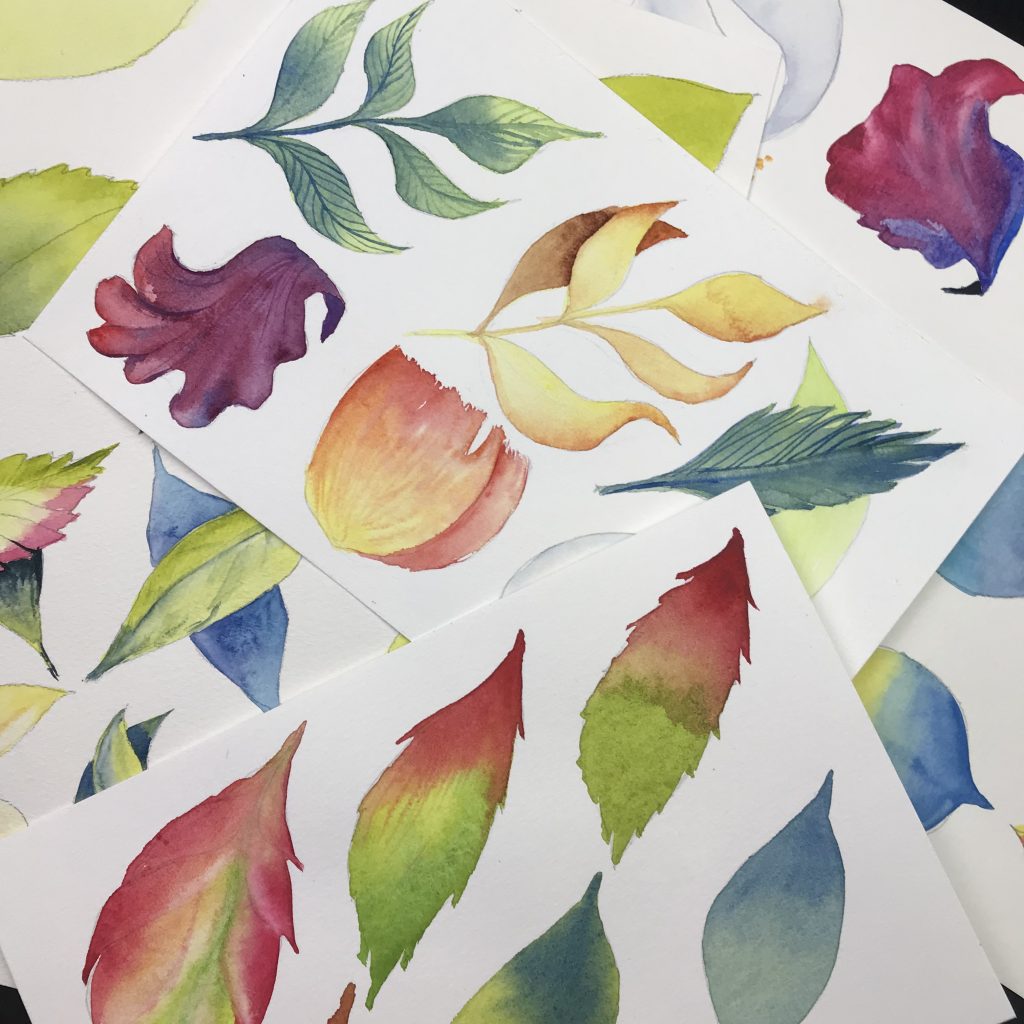 Advanced wash
This class is about how to use the colour theory knowledge to create beautiful multicoloured washes.
Lesson 3
November 18, 2023
11 AM- 1 PM EST Montreal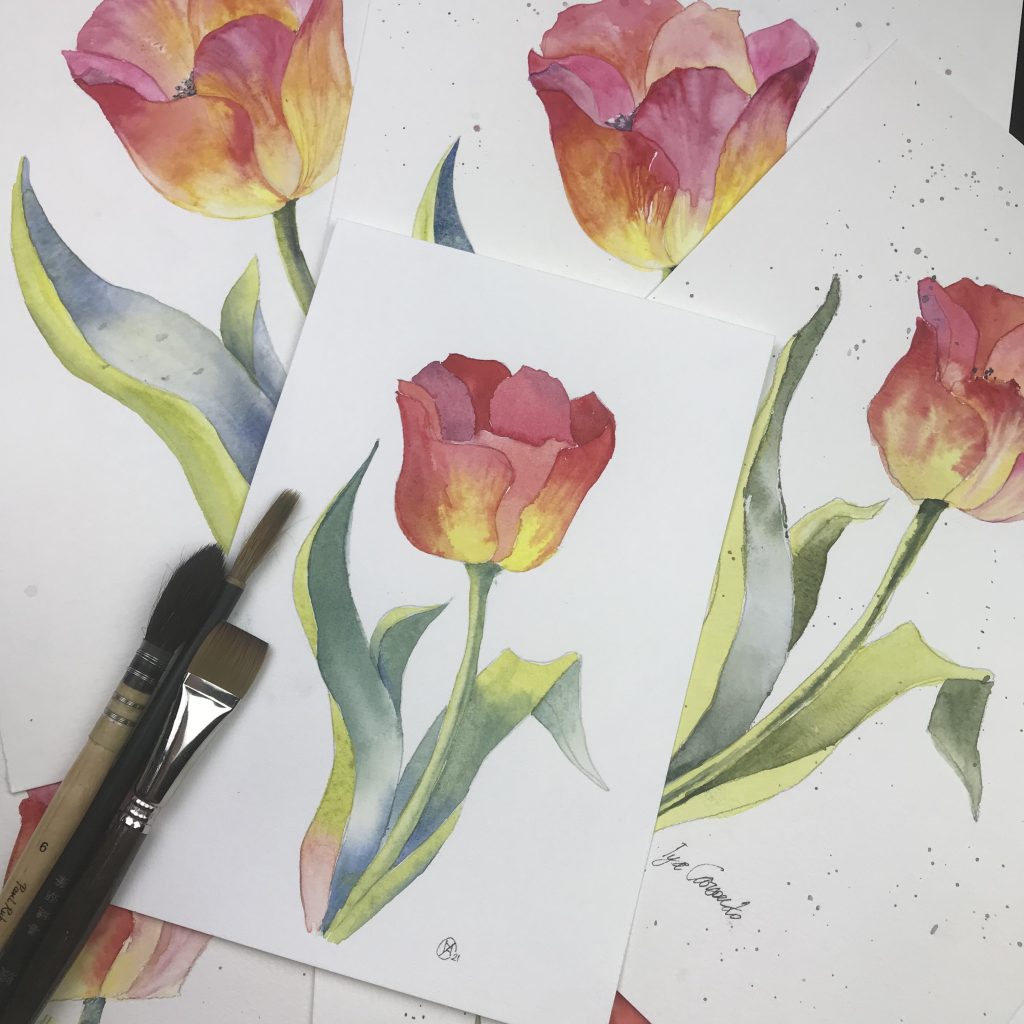 Tulip
In this class you are going to paint a simple tulip to practise different types of washes that you were studying before.
Lesson 4
November 25, 2023
11 AM- 1 PM EST Montreal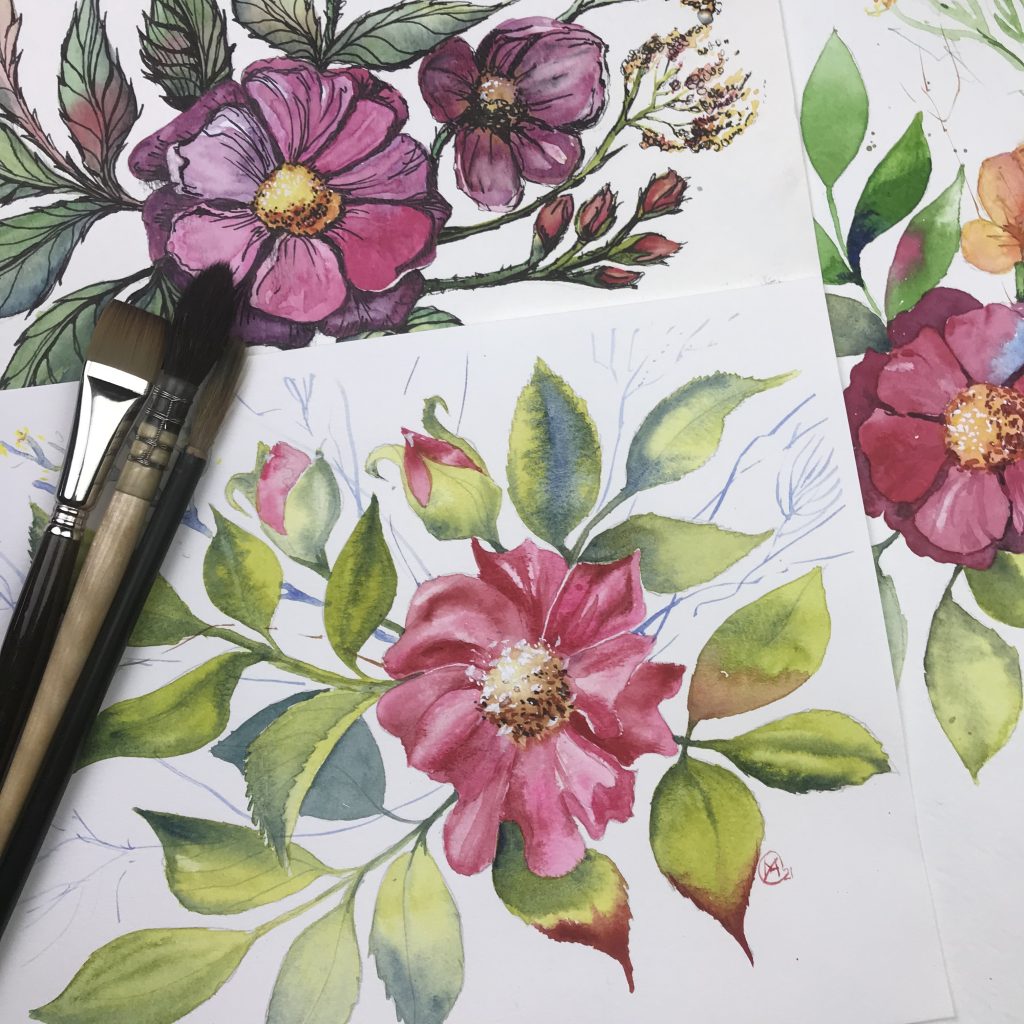 Garden Rose
In this lesson you will discover alternative ways to create your own template using ANY type of photos from your garden. You will practise all types of washes that you were studying in the previous classes and try a few new ones. You will practise the pigment lifting and adding details with calligraphy brush.
Lesson 5
December 2, 2023
11 AM- 1 PM EST Montreal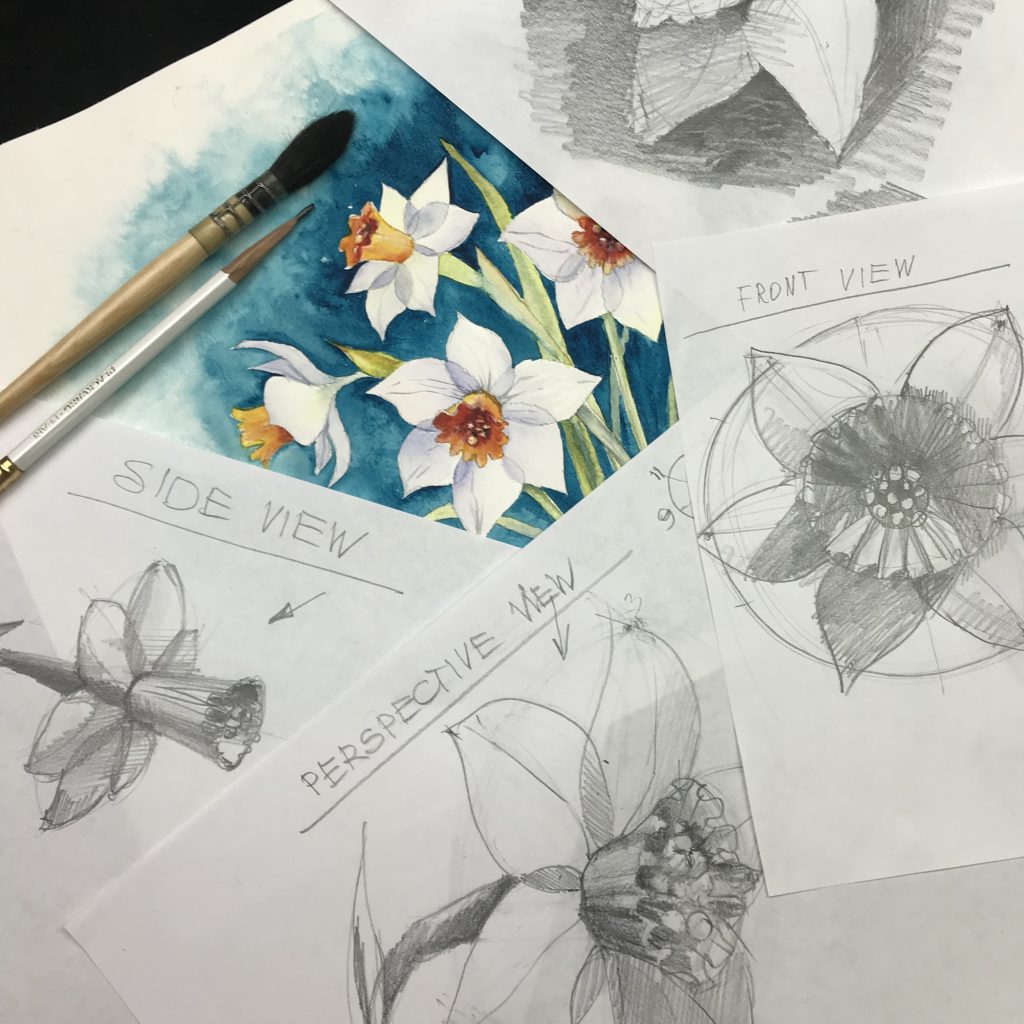 Daffodils
In this class you will study the anatomy of daffodils, do a few pencil sketches and then you learn how to create your own composition using sketches of only one flower. You will learn how to paint white petals on white background and you will learn how to create an icy blue background.
Lesson 6
December 9, 2023
11 AM- 1 PM EST Montreal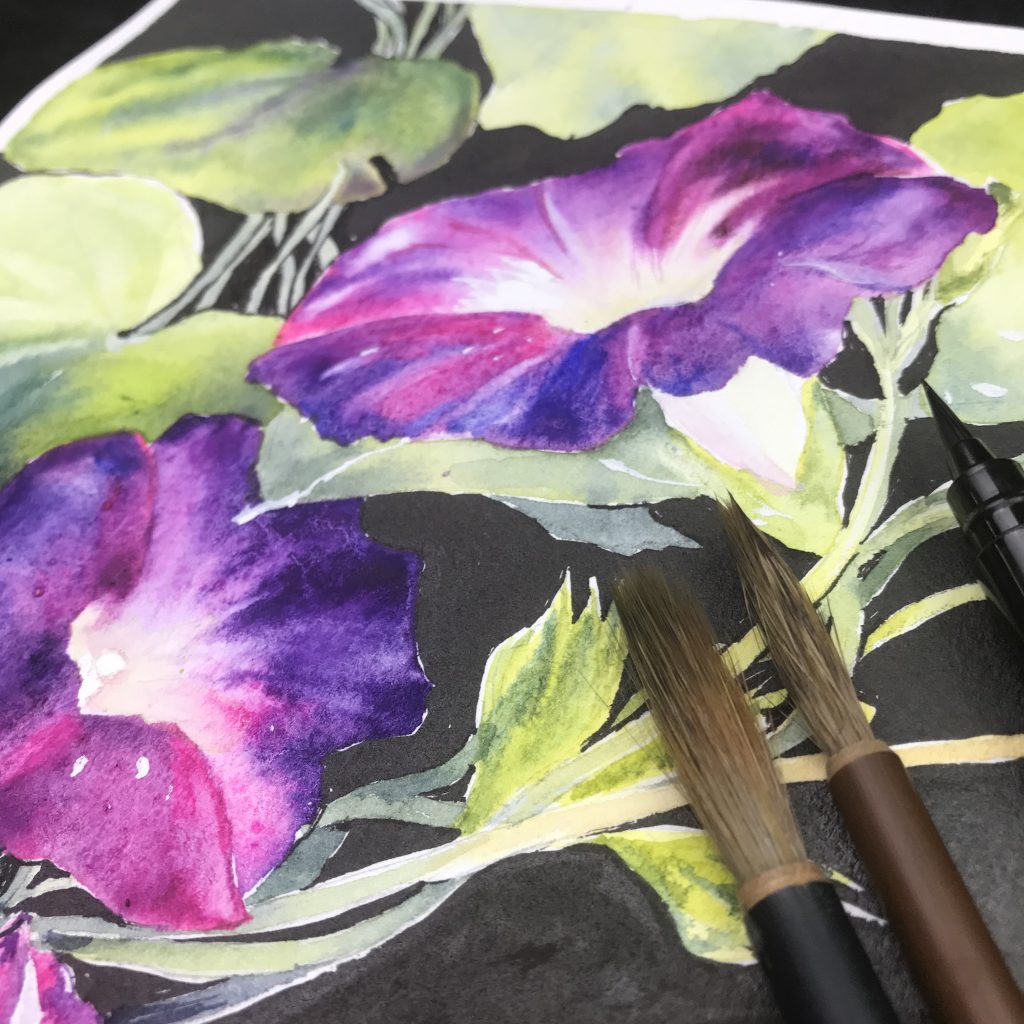 Morning Glory
This class is all about how to create the effect of internal glow from Morning Glory flowers. You will practise all types of infusion washes to be able to accomplish your painting fast by working in one layer, also called Ala Prima. You will have a few options on how to finish the background.
Lesson 7
December 16, 2023
11 AM- 1 PM EST Montreal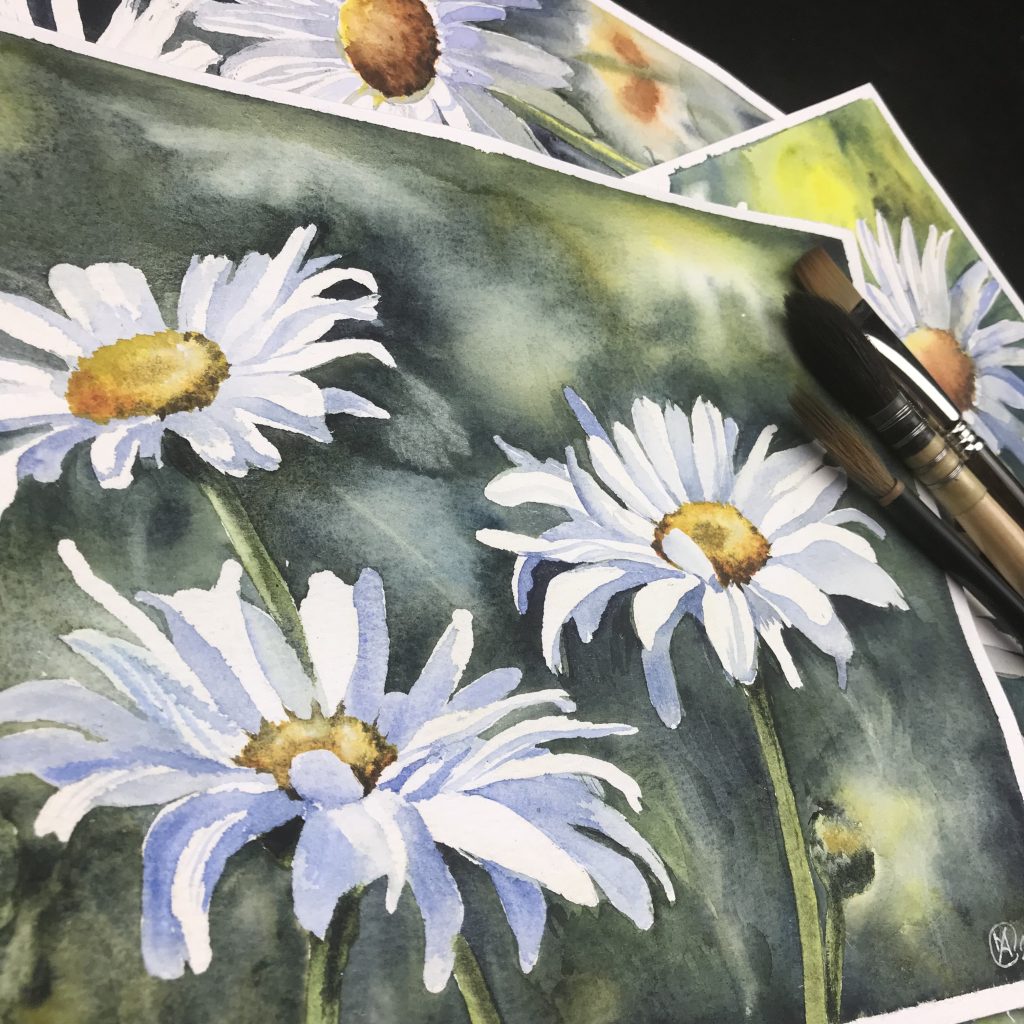 Daisy
In this class you will be experimenting with masking liquid effects.
Lesson 8
December 23, 2023
11 AM- 1 PM EST Montreal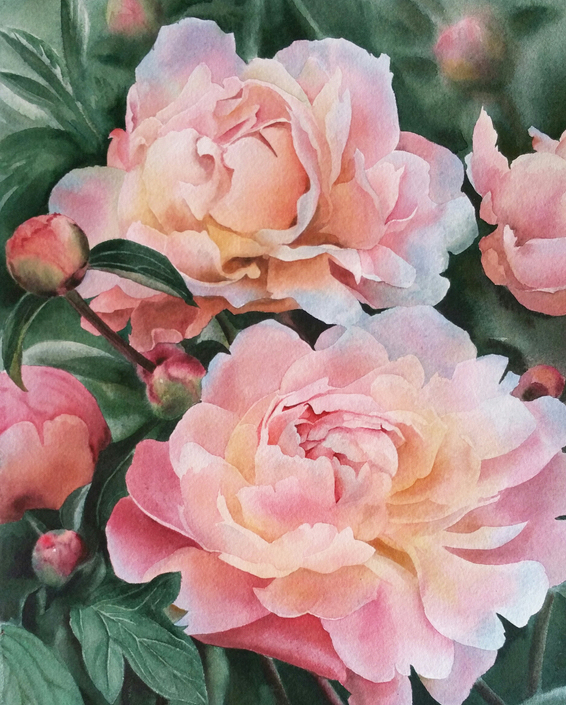 Free theme
In this class you will create a composition using your own reference.
What materials you need for the course:
Take this Course
Get inspired by student's work!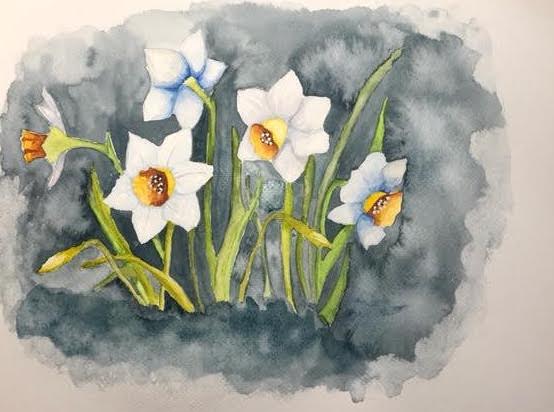 Watercolour paper, 100% cotton preferable (The Bee Paper Company, Strathmore 500 series, Paul Rubens 50% cotton) 4 small sheets and 4 big sheets (minimum + sheets for extra practising)
Drawing paper, any quality
Printer paper for  printing the templates
Brushes:
Mop brush, size 6-8, D10-15 mm (Paul Rubens mop brush, squirrel hair)
Calligraphy brush, 5-8 mm (Calligraphy brush, 5 mm, wolf hair)
Flat synthetic brush, 3/4"  (Escoda)
Detail brush, 2mm (optional) (Escoda)
Watercolour paint, preferable in tubes:
Light Yellow (Lemon Yellow,Daniel Smith)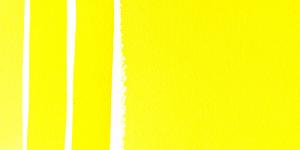 Yellow (Cadmium Yellow, Daniel Smith)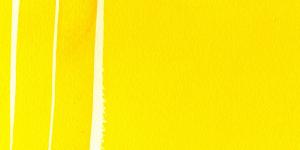 Orange (Transparent Orange, Schminske)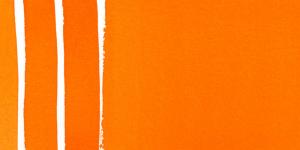 Red (Quinacridone red, Daniel Smith)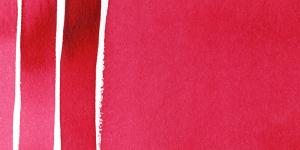 Dark red (Permanent Alizarin Crimson, Daniel Smith)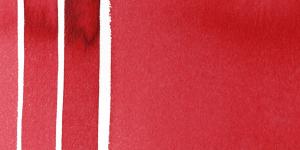 Dark Pink (Rose Madder,Daniel Smith)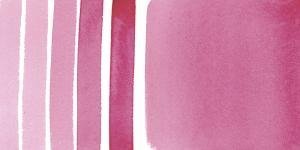 Bright Pink (Opera Rose, Daniel Smith) )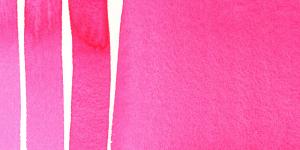 Rose (Quinacridone rose,Daniel Smith)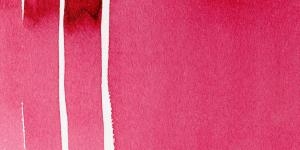 Blue Violet (Ultramarin Violet,Daniel Smith)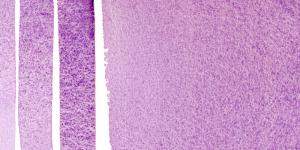 Violet (Mineral Violet,Daniel Smith)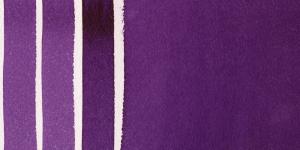 Purple (Magenta,Daniel Smith)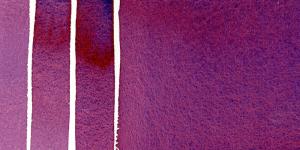 Blue (French Ultramarine, Daniel Smith)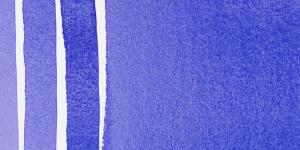 Black Blue (Indigo, Holbein)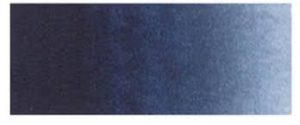 Dark red (Indian red, Daniel Smith)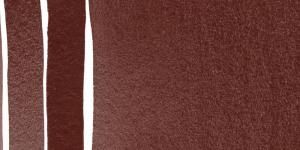 Rusty (burnt Sienna, Daniel Smith)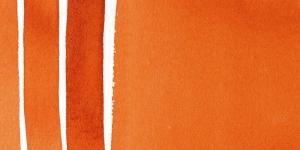 Dark Grey (Payne's Grey, Van Gogh)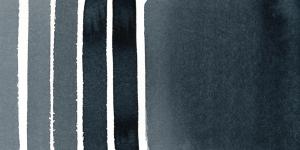 Bright Green (Gold Green, Daniel Smith)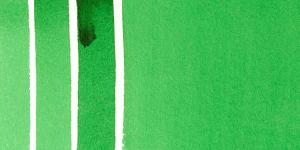 Dark Green (Undersea Green, Daniel Smith)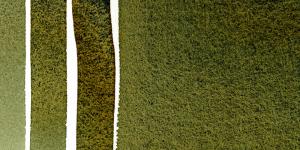 Turquoise (Turquoise, M. Graham)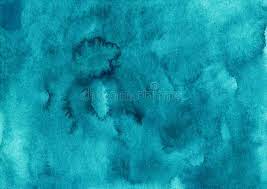 Light Blue (Cerulean Blue, Van Gogh)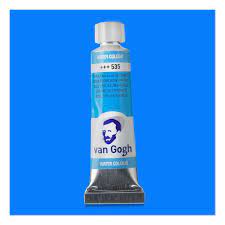 Pencils any quality, 3H and HB
Eraser, kneading one is preferable
Watercolour board  (Any sturdy card stock)
Artistic tape  (Any white or beige)
Hair dryer
Two jars with water
Paper towels
Pentel Ink Brush Pen or India Ink, it is optional (only for the final painting)