This workshop is free of charge, although you can show your support by donating any amount to the Arnprior & District Humane Society.
Sunrise over Farm.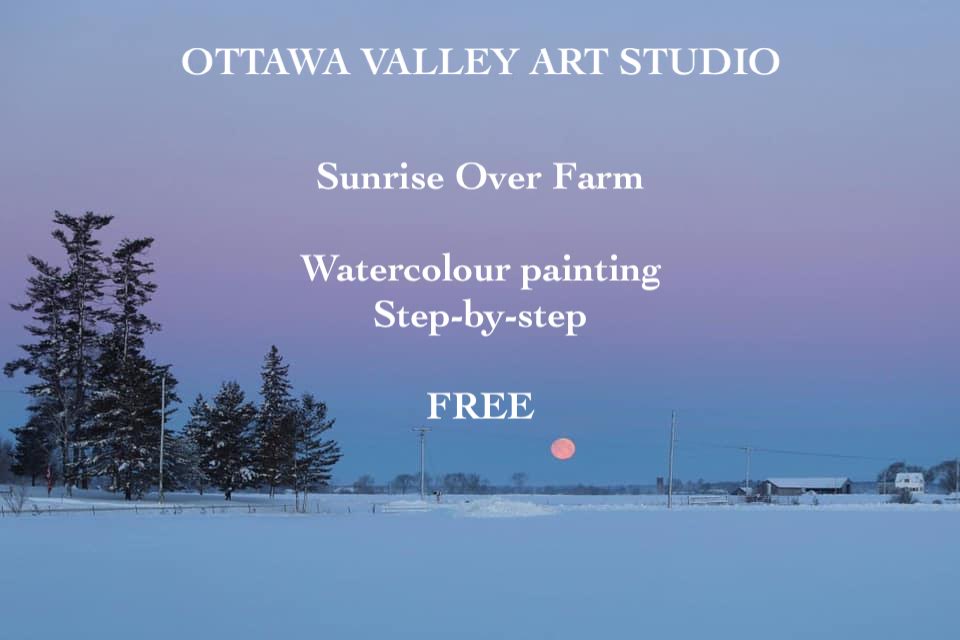 BASIC FREE package for self-studying.

Start anytime.

Lifetime video access.

Once you have enrolled you will have access to the workshop content at the bottom of the page.
In this workshop you will paint a beautiful and peaceful winter scenery.

No previous experience required.
For all ages and for all skills levels.
Student Gallery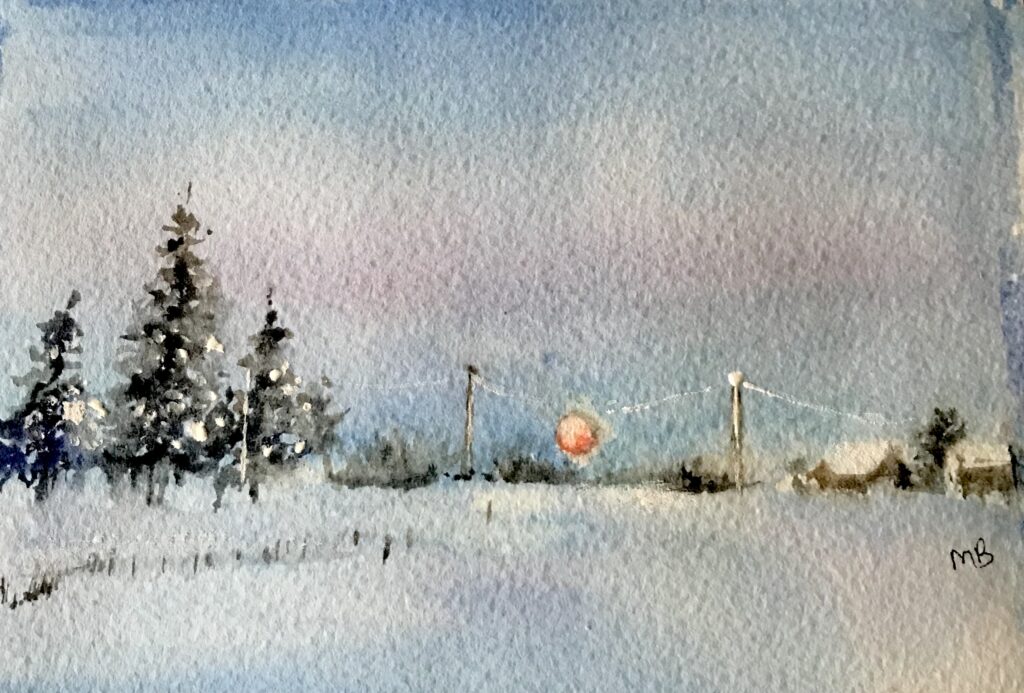 Materials you need for this painting:
Watercolour paper (100% cotton is preferable);
Soft round brushes, one big and one small;
Flat big hake brush, one big and one medium;
Watercolour paint (any quality, preferable in tubes)
Colours:
Cerulean (sky blue)
Ultramarine (blue)
Mineral Violet (violet)
Yellow Pirole Scarlet (red)
Payne's Grey (grey)
COPIC Opaque White or White Gelly Roll pen;
plexiglas or glass board slightly bigger than your paper size;
Pencil;
Two jars with water;
Paper towels;
hair dryer (optional).