This workshop is free of charge, although you can show your support by donating any amount to the Arnprior & District Humane Society.
Winter Sunset.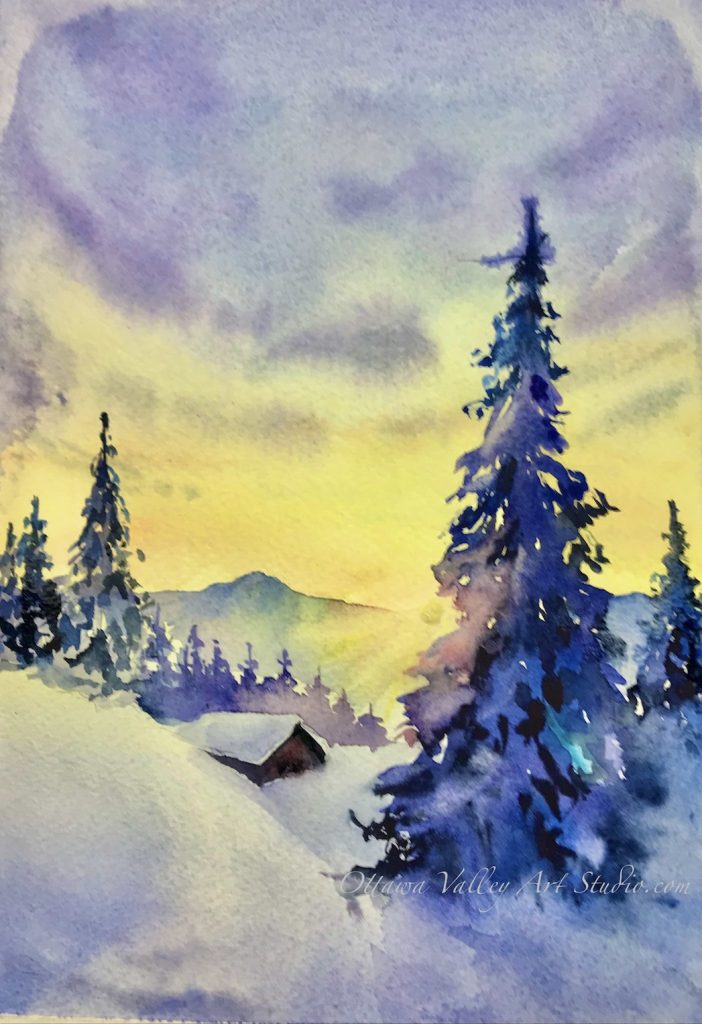 Workshop for all levels of watercolour skills.
BASIC FREE package for self-studying.

Start anytime.


Lifetime access to the video recording. 

Once you have enrolled you will have access to the workshop content at the bottom of the page.
In this workshop you will paint a beautiful and peaceful winter scenery.

No previous experience required.
For all ages and for all skills levels.
The access to the video recording will stay in your account forever. Enjoy!
Student's work gallery: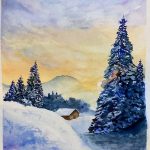 Materials and tools:
⁃ Watercolour paper (100% cotton is preferable) - 1 sheet, size recommend 10x8 or 14x10; 
⁃ printer paper for a photo reference (optional);
- Soft round brushes, at least one big and one small;
-  synthetic flat brush, recommendation size  is 3/4
⁃ Hair dryer;
⁃ Pencil and eraser;
⁃ Two jars of water;
⁃ A board slightly larger than your watercolour paper;
⁃ Watercolour paint (any quality, preferable in tubes)
Colours, my choice is in brackets;
any yellow (Cadmium Yellow)
any red (Alizarin Crimson)
any orange (Transparent Orange) - optional;
any blue (Cobalt and Ultramarine)
any violet (Mineral Violet)
any dark grey (Paynes' Grey and Neutral Tint)
White Gouache or White COPIC (optional)